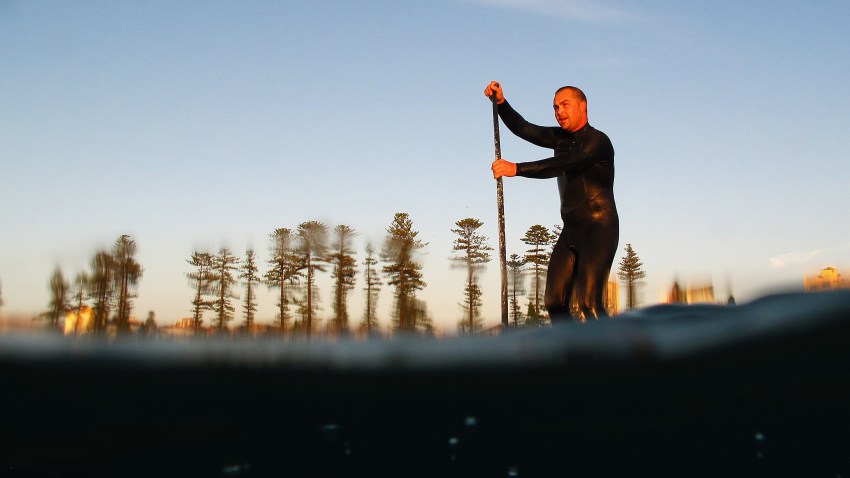 If you have the ability to stand and balance, then you should have no problem becoming a Stand-Up Paddler (SUP). Head down to Richmond, hop on a long board and train with the only American Canoe Association SUP-certified instructors in Central Virginia.
And you know we wouldn't joke around when it comes to the American Canoe Association.
Black Dog Paddle
(named after the founder's cuddly black Lab) is Central Virginia's go-to place for stand-up paddling. Each month, Black Dog offers classes in different locations, including the James River, Dutch Gap, Lake Anna and Lake Chesdin.
For $49, you can take the basic three-hour SUP class, which gets you comfortable with the ins-and-outs of stand-up paddling.
Another $30 will give you an Eco tour, which features five hours of great scenery and some surfing introduction. (Bring a small lunch.)
Black Dog also offers water dog yoga, an all-day
Eco-Trip Adventure
, SUP fishing trips, and fitness classes.
If you prefer to just rent the equipment for stand-up paddling, you'll spend about $130 a day for a 24-hour rental, or $160 for 48 hours.
All
classes
run about three hours; participants need to be at least 10 years old for most classes.
Call 804-57-STAND for locations and class information.