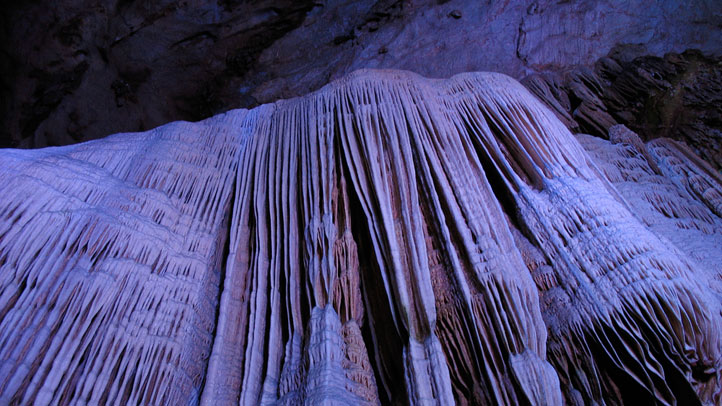 Get a dose of natural wonders with a visit to Luray Caverns (101 Cave Hill Road, Luray, Va.), about two hours west of downtown D.C.
Even when the weather outside is frightful, you can check out the breathtaking rock formations and subterranean lakes for yourself. The caverns stay open year round, giving you the chance to see some natural beauty long after the foliage of the Shenandoah Valley fades.
Andrew Campbell discovered the caverns (101 Cave Hill Road, Luray, Va.) in 1878 by when air from a sinkhole blew out his candle as he walked. He rounded up some buddies, and they dug until they broke through to a massive cavern below. They then lowered Campbell and his nephew Quint down by rope -- don't try this at home, kids.

From its early years, the caverns were a big hit and several hotels popped up around the town to help house the influx of tourists. Some folks have even tied the knot down there.

Tickets to the caverns also include the Car and Carriage Caravan, and Luray Valley Museum. The Luray Valley Museum takes guests back through the history of the valley from the 16th century up until the 1920s, with reconstructions of buildings that might have existed in the area over the centuries.
The Car and Carriage Caravan features a fleet of cars and coaches that represent the evolution of travel, giving visitors a blast from the not-so distant past. Collection highlights include an authentic Conestoga Wagon and Rudolph Valentino's 1925 Rolls Royce.

Tickets to all three attractions are $23 for adults and $11 for kids age 6-12. Weekday hours are 9 a.m.-4 p.m. through March 31, and 9 a.m. to 5 p.m. on weekends. Cavern tours depart every 20 minutes.