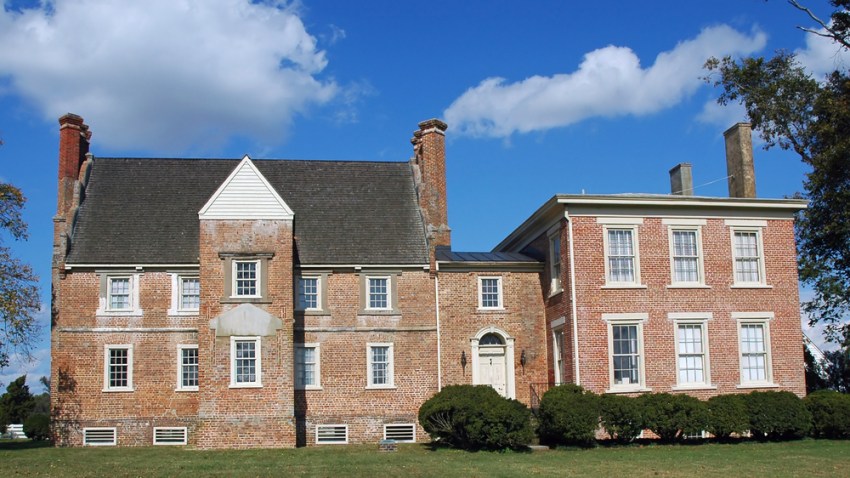 We bet you didn't know Virginia is home to the country's oldest brick dwelling, did you? Well, if you did, then you need to be on "Jeopardy."
Either way, you'll find North America's only surviving example of Jacobean architecture at
Bacon's Castle
(465 Bacon's Castle Trail, Surry, Va). There, you can tour the 1665 and 1854 wings of the mansion, and see artifacts from the 1676 Bacon's Rebellion.
You'll also learn about the structure's architectural evolution and the families and laborers who were born, lived, worked and died on this nearly 350-year old plantation.
Time for a history lesson: Prior to Bacon's Rebellion, the structure was known as Allen Brick House. But in 1676, more than a thousand Virginians -- led by Nathaniel Bacon -- joined an uprising against the provincial Royal Governor Sir William Berkeley. Some of the rebels took control of the Allen Brick House because the owner was allied with Berkeley.
Using the Allens' inventories from 1711 and 1755, historians have selected furnishings for the home to reflect daily life at the time. When you go, pay attention to the interior architecture as well, Preservation Virginia says:
Much of the early and original massive hand hewn beams are evident on the upper floors of the home. On the first floor, the raised panel woodwork in the downstairs chamber and great hall reflect the early eighteenth-century renovations of Elizabeth Bray, wife of Arthur Allen III.
This concludes your history lesson for today. There will not be a test.
Visiting hours for tours are Friday and Saturdays, 10-4 p.m. and Sundays, noon-4 p.m., through the end of November. General admission is $8. Kids under six are free. Bacon's Castle is about three hours from downtown D.C.