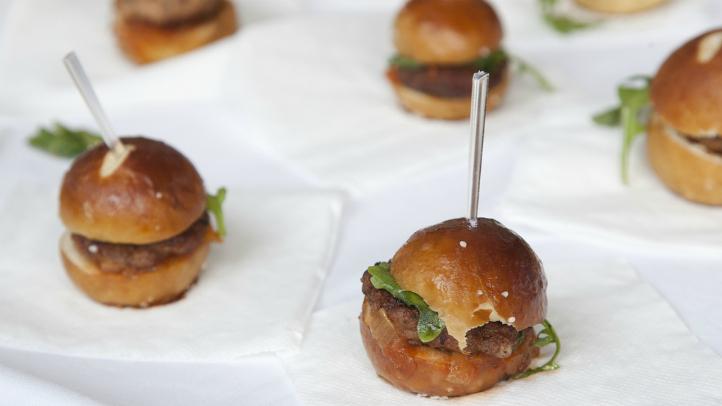 Ever have trouble deciding what to order when dining out? What if you're trying to decide what to pick from a hundred different restaurants all at once, laid out before you with a smattering of wine and dessert stations too? Actually, that's the best dilemma ever.
Coming up Thursday, May 16, ZooFari returns to the National Zoo (3001 Connecticut Ave. NW) from 6:30 to 9:30 p.m., when stations featuring small bites from 100+ local restaurants will dot the walkways of the Zoo.
Celeb chefs -- think Todd Gray of Equinox, Michel Richard from Central and "Top Chef" contender Mike Isabella from Graffiato -- will be in attendance.
The Scene
The most fun things to do and places to be in D.C., Maryland and Virginia
Participating restaurants include 1789, Art and Soul, Luke's Lobster, RIS, Ted's Bulletin and Ping Pong Dim Sum. You'll also find plenty of pours -- more than a dozen local and international wineries will be on hand, including Barefoot Wine & Bubbly, Boxwood Estate Winery, J. Lohr Vineyards & Wines and Natura.
Tickets are $150 for members and $200 for non-members, and include all food and drink. They're no longer available online, but you can still get them at the gate. Proceeds will benefit the zoo's research, conservation and education efforts.
Silent auctions, live music and a farm-to-table talk round out the evening.
NBC4 is a participating sponsor.