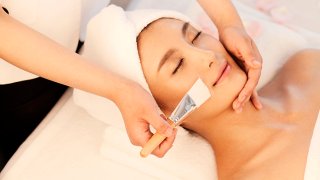 Learn how to make your own Whipped Shea Beauty Butter with a recipe from Tambra Raye at NATIVSOL Kitchen. This recipe will be demonstrated live on the Cooking 4 You Stage on Saturday at 4:00 PM at the NBC4 Telemundo 44 Health & Fitness Expo.
Ingredients:
1 ½ cups Shea butter
½ cup Coconut oil
¼ cup Sweet Almond oil
20 drops Essential oils (your choice)
Optional: Jojoba oil, castor oil
Directions:
Make a double bath with water in the first pot and glass bowl on top.
Combine and heat the coconut oil and shea butter until it melts.
Remove the pot to cool the mixture.
Transfer and combined the sweet almond oils and essential oils with mixture.
Add drops of lavender or peppermint essential oil.
Cool for several hours and then whip with electric mixer until smooth.