Battleship
The "Citizen Kane" of board game adaptations! Taylor Kitsch, Rihanna, and Brooklyn Decker star in this film about the U.S. Navy's proud stand against a fleet of alien invaders. Read our coverage and watch the trailer
The Dictator (on Wed.)
Sacha Baron Cohen stars as Admiral General Aladeen, leader of the fictional Wadiya, who is stranded in New York City, but remains committed to keeping his nation free of democracy. Watch the trailer
What to Expect When You're Expecting
Based on the best-selling baby book, this comedy follows five couples as they steel themselves for the miracle of childbirth. Stars Jennifer Lopez, Cameron Diaz, Elizabeth Banks, Brooklyn Decker and a million more. Read our coverage and watch the trailer
Hysteria
Hugh Dancy and Maggie Gyllenhaal star in this period romcom about the invention of the vibrator. Watch the trailer
"The Dictator"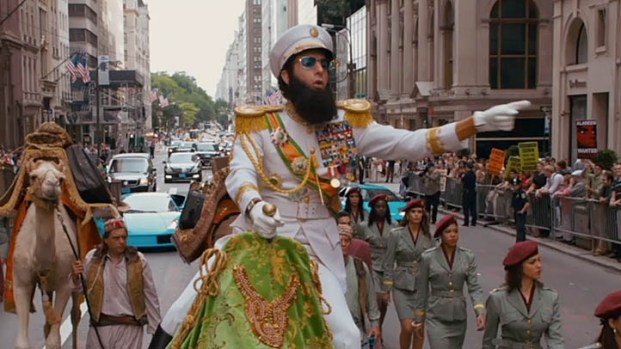 Polisse
A French thriller following Paris' Child Protection Unit and the photographer assigned to cover them, winner of the Jury Prize at last year's Cannes Film Festival. Watch the trailer
The Samaritan
Samuel L. Jackson stars as an ex-con whose efforts to start over are thwarted when his dead partner's son, played by Luke Kirby ("Take This Waltz"), shows up with a plan to take down a notorious crime boss, played by Tom Wilkinson. Watch the trailer
American Animal
An art-house comedy about sick young man who decides one day that he is no longer ill, but his descent into madness is hastened by the news that his roommate and best friend has gotten a job and will be leaving for work in the morning. Watch the trailer
"What to Expect When You're Expecting"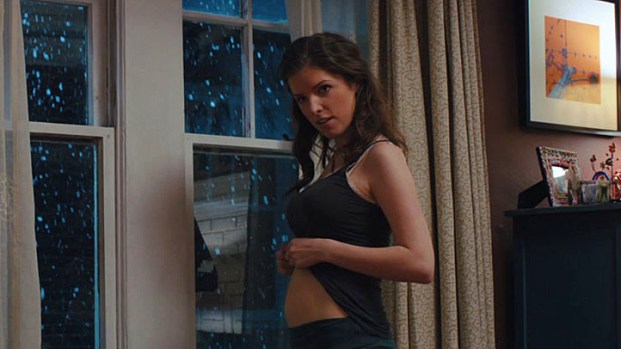 Crooked Arrows
This must be the golden age of lacrosse films 'cuz this is the second one in six months, starring Brandon Routh as a man who returns to the reservation of his youth, where his father tasks him with taking over the lacrosse team.Watch the trailer
Elena (on Wed.)
A Russian film, which won a Special Jury Prize at Cannes in 2011, about a woman who devises a plan to "inherit" her wealthy dead boyfriend's money, rather than letting his estranged wife get her hands on it. Watch the trailer
Lovely Molly
When a newlywed moves back into her childhood home, she finds herself haunted by memories of a terrifying youth. Watch the trailer
"John Carter" Star Taylor Kitsch Resurfaces in New "Battleship" Trailer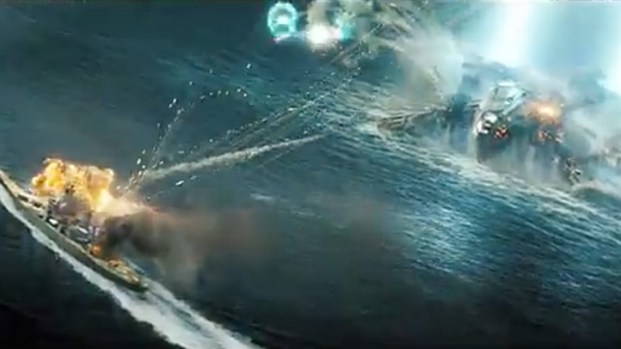 Never Stand Still: Dancing at Jacob's Pillow
Interviews with Merce Cunningham, Paul Taylor, Suzanne Farrell, Mark Morris, Judith Jamison and Bill Irwin are featured in this look at the world of dance. Watch the trailer
Virginia
Jennifer Connelly, Ed Harris, Emma Roberts and Toby Jones star in Oscar-winning screenwriter Dustin Lance Black's directorial debut, about a beautiful but unstable woman struggling to raise a son alone while also having an affair with a married man. Watch the trailer