Kanye's Got a Message for the People of D.C.
And then he'll let us finish what we were saying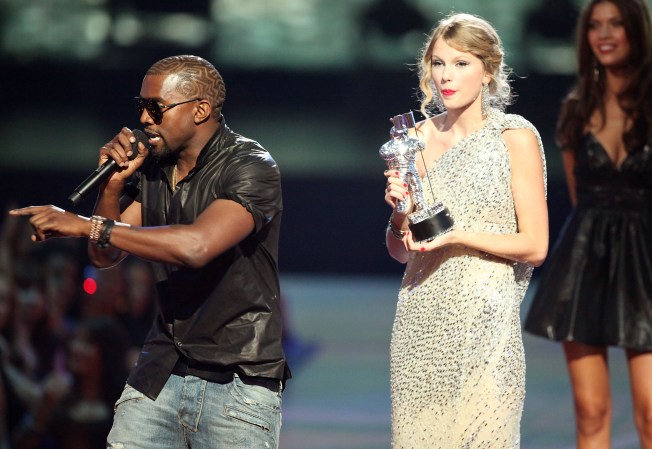 Kanye West (L) jumps onstage after Taylor Swift (C) won the "Best Female Video" award during the 2009 MTV Video Music Awards on September 13, 2009 in New York City. Rapper joined Rep. Joe Wilson and tennis star Serena Williams as latest "W"-initialed famous person to embarrass themselves and others in a public setting last week. (Photo by Christopher Polk/Getty Images)
Kanye's got a message for readers of NBCWashington.com. Here it is.
Published at 10:47 AM EDT on Sep 17, 2009