Lanier Talks MPD Fitness -- and Uniform Size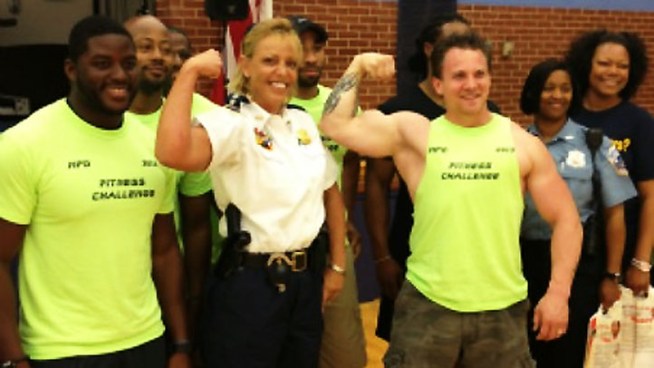 Tom Sherwood
D.C. Police Chief Cathy Lanier kicked off the annual campaign to get officers focused on health. It took place Monday at the DC Police Academy in Southwest Washington. Lanier says officers must meet tough physical demands to join the department, but their bodies can take a toll over a long career. News 4's Tom Sherwood talked with one officer who's lost 117 pounds -- and is still trying to lose more.
D.C. Police Chief Kathy Lanier said she can still fit into the same uniform she wore 24 years ago when she joined the force.
And, she said, she's trying -- again -- to quit smoking.
Lanier talked about her own fitness as she helped kickoff The Metropolitan Police Department's Sixth Annual Fitness Challenge on Monday.
The wellness program encourages officers to improve their overall health by maintaining a healthy lifestyle and discovering any health related problems by consulting with health professionals. The event included weigh-ins, screenings, and fitness demonstrations.
Lanier, 45, says she hasn't smoked in 10 weeks. This is her latest effort to stop smoking.