Georgetown Considers Opening Dorm in Va.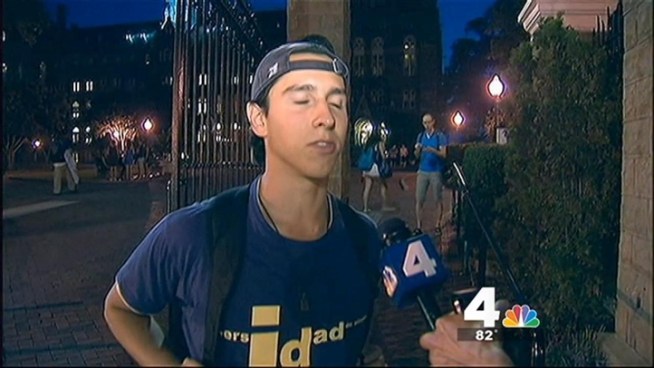 Jackie Bensen
News4's Jackie Bensen reports Georgetown University officials are mulling opening a residence hall off-campus, including Northern Virginia.
Georgetown University, pressed to transform townhouses blocks from campus to administration buildings, is considering a residence hall in Virginia.
The townhouses in question are along 36th Street, a block from campus.
According to the school's administrators, the proposal is only in the discussion stage, and sites near Metro stations in Virginia, Capitol Hill and on Wisconsin Avenue in Northwest D.C. are being considered.
"I think that it's just a really bad idea. Having a separate campus separates the student body ... those kids will feel alienated," Georgetown student Liuben Chipev said.
Public forums about the housing options are expected, and university officials say student feedback is critical in deciding where a satellite residence would be located.