AC Problems Force Some DC Pools to Close
Saturday, Jul 20, 2013 | Updated 8:48 AM EDT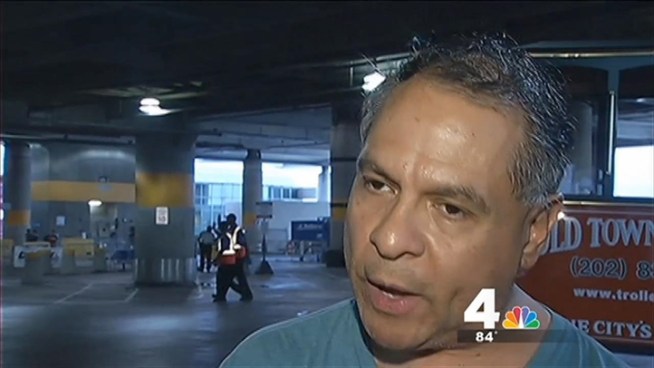 David Culver
Air conditioning unit problems have prompted officials to shut down several D.C.-area pools and recreation centers. News4's David Culver has the latest details.
The heat wave will continue Saturday, but beating the heat may not be easy for some living in the district.
Four D.C. indoor swimming pools will be closed Saturday because of air conditioning problems.
DC Parks & Recreation says the Kennedy Rec Center (7th & P Streets in Northwest), as well as the Deanwood, Takoma, and Wilson Aquatic Facilities are closed as crews repair the air conditioning.
However, almost 20 indoor pools in the district will be open longer on Saturday. DC Parks & Recreation extended operating hours for the following pools:
Ward 2
Francis Pool (25th & N Street, NW) - 12 pm - 8 pm
Jelleff Recreation Center Pool (3265 S Street, NW) - 12 pm - 8 pm
Volta Park Pool (1555 34th Street, NW) - 12 pm - 8 pm

Ward 4
Upshur Recreation Center Pool (4300 Arkansas Avenue, NW) - 12 pm - 8 pm

Ward 5
Harry Thomas Sr. Pool (1743 Lincoln Rd., NE) - 12 pm - 8 pm
Langdon Park Pool (2860 Mills Avenue, NW) - 12 pm - 8 pm
Theodore Hagans Jr. Pool (3201 Fort Lincoln Drive, NE) - 12 pm - 8 pm

Ward 6
Randall Pool (25 I Street, SW) - 12 pm - 8 pm
Rosedale Pool (1701 Gales Street, NE) - 12 pm - 8 pm

Ward 7
Benning Park Pool (Southern Avenue & Fable Street, SE) - 12 pm - 8 pm
Fort Dupont Pool (830 Ridge Road SE) - 12 pm - 8 pm
Kelly Miller Pool (4900 Brooks Street, NE) - 12 pm - 8 pm

Ward 8
Anacostia Pool (1800 Anacostia Drive, SE) - 12 pm - 8 pm
Barry Farm Pool (1230 Sumner Road, SE) - 12 pm - 8 pm
Douglass Pool (1921 Fredrick Douglass Court, SE) - 12 pm - 8 pm 

Fort Stanton Pool (1800 Erie Street, SE) - 12 pm - 8 pm
Oxon Run Pool (501 Mississippi Avenue, SE) - 12 pm - 8 pm