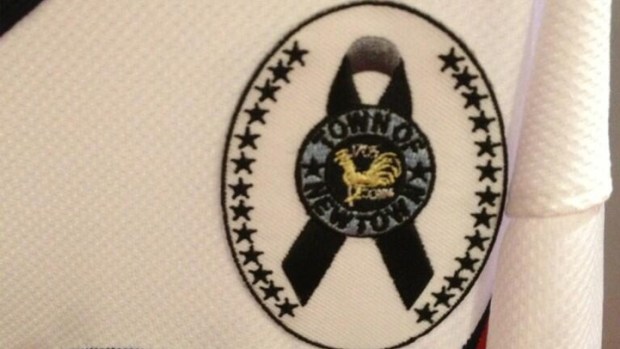 The Nationals and other MLB teams wore a patch to commemorate the victims of the Newtown shooting.
While watching the Nationals' nice-and-tidy 2-0 victory over the Marlins Monday, you may have noticed that the players were wearing a small patch right above the Curly W.
For those wondering, here is a closer look at the patch in question, being worn throughout Major League Baseball on Opening Day to honor the victims of the Sandy Hook Elementary shooting, courtesy of @NationalsPR:
The Nationals held a moment of silence before the game.
---
Follow Adam on Twitter @AdamVingan and e-mail your story ideas to adamvingan (at) gmail.com.