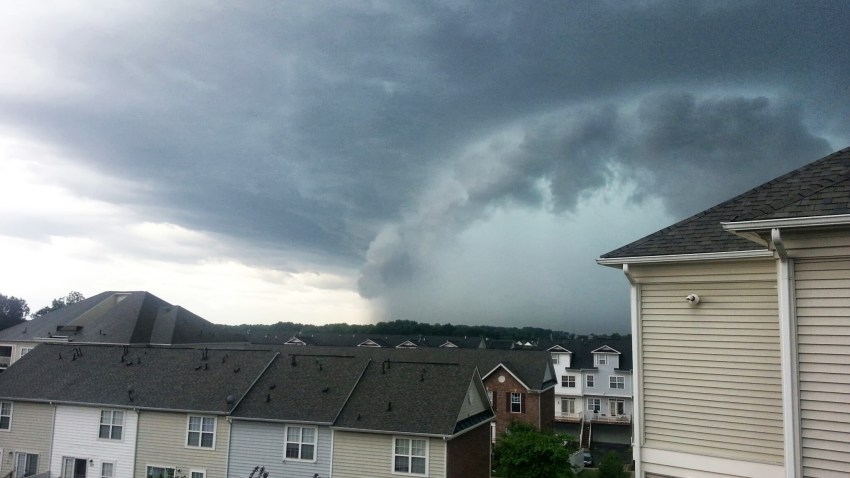 The tornado that hit parts of Montgomery County last week is one of the longest ever recorded in Maryland.
The National Weather Service says the tornado carved a 17.3-mile path when it touched down Thursday afternoon.
It touched down at 3:41 p.m. in North Potomac and stayed on the ground until 3:59 p.m. in Burtonsville.
Weather Stories
It was rated EF0 -- the weakest category for tornadoes.
The longest tornado on record in Maryland is the one that hit La Plata in 2002. That tornado spent 38 miles on the ground.