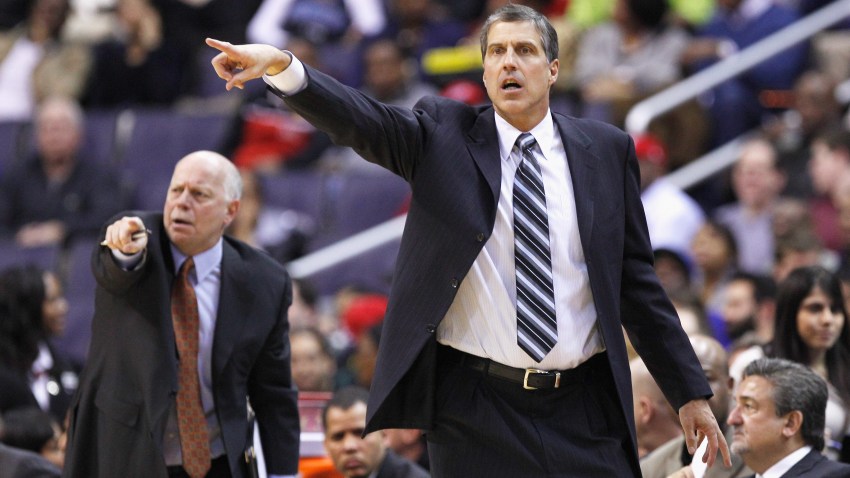 The Washington Wizards have officially announced that head coach Randy Wittman will return for the 2012-13 season.
Wittman, who took over for Flip Saunders after he was fired in January, went 18-31 as the Wizards finished with a 20-46 record in a lockout-shortened season.
"We are excited to bring Randy back as head coach and give him the opportunity to build on the positive momentum that the team showed under his leadership last season," Wizards president Ernie Grunfeld said in a press release. "We were very pleased with the development of our young players and the commitment to winning he instilled despite taking over the team under difficult circumstances."
Wittman will look to turn around Washington's misfortunes. Despite falling to the third overall pick in the 2012 NBA Draft, the team will still get a top talent nonetheless. With the continued maturation of John Wall and others as well as a full season of Nene's veteran leadership, the Wizards could be a team on the rise.
"I'm very appreciative of the opportunity that Mr. Leonsis and Ernie have given me and I'm thrilled to be returning to work with these players and this organization," Wittman said in the release. "I felt that we made significant progress throughout last season and we are all looking forward to having a full summer, training camp and season to continue to improve this team."
---
Adam Vingan is co-founder and editor of Kings Of Leonsis, a Caps-centric blog. Follow him on Twitter @Adam_KOL and e-mail your story ideas to adamvingan (at) gmail.com.