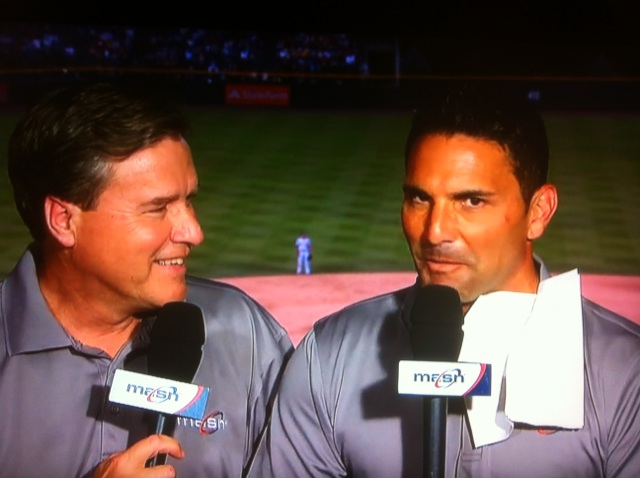 Superstitions are alive and well in baseball.
The Los Angeles Angels of Anaheim had "Rally Monkey." The St. Louis Cardinals had "Rally Squirrel."
Now, the Washington Nationals have their own rally item, but it's not an animal.
It's a piece of trash.
During the third inning of the Nationals' 12-5 win over the Colorado Rockies Tuesday, a lone napkin blew onto the field and onto Danny Espinosa's left ankle while he was leading off first. Right after that, Ryan Zimmerman and Michael Morse hit back-to-back doubles to give Washington a 3-0 lead. And with that, "Rally Napkin" was born.
The Nats blew that 3-0 lead, but in the top of the fifth inning, they scored five runs to take a commanding 9-3 lead, one that turned into a 12-5 victory with 21 hits (including Zimmerman's 1,000th) and four home runs (two by Adam LaRoche).
Get your "Rally Napkin" today. Who said littering couldn't pay?
(DISCLAIMER: Do not litter).
---
Adam Vingan is co-founder and editor of Kings Of Leonsis, a Caps-centric blog. Follow him on Twitter @AdamVingan and e-mail your story ideas to adamvingan (at) gmail.com.