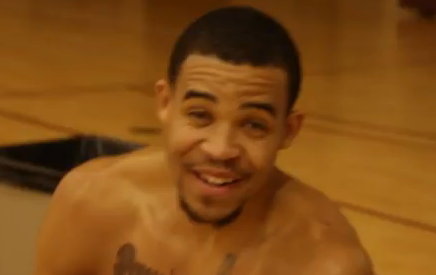 Nick Young and JaVale McGee are easily the most entertaining Wizards off the court. It's only a matter of time before "The Nick & JaVale Show" becomes a reality.
We'd watch, especially for gems like this one from Nick Young who shared his thoughts on whether the Wizards would win a championship.
"If we only play half a season, I think we have a chance."
Amazing.
Questions, comments or tips? Email Sarah at sarahskogod@gmail.com. You can also follow her on Twitter (@sarahschorno).