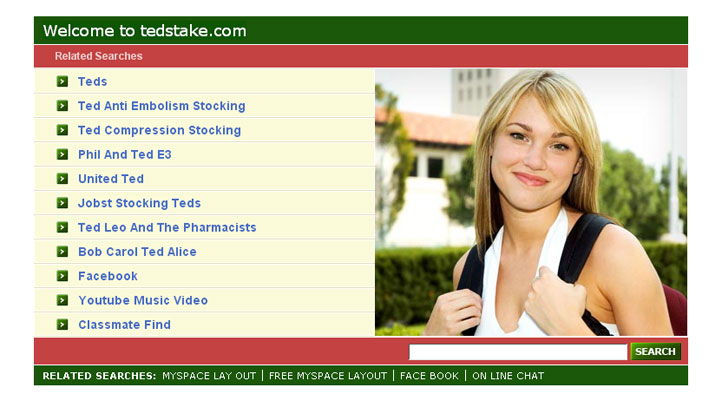 Technology sometimes gets the best of us -- even tech savvy Capitals and Wizards owner Ted Leonsis.
It seems that someone (perhaps even Ted himself) forgot to renew the domain name for his blog, Tedstake.com, over the weekend.
Upon logging in Monday morning, readers were not greeted by Ted's smiling face, but rather the smiling face of some stock art model wearing a backpack. At least she wasn't wearing a blue shirt...
And instead of Ted's thoughtful blog entries, readers were instead given the option to click on links for "Ted Anti Embolism Stocking," "Phil and Ted E3," "Bob Carol Ted Alice" or "Ted Leo and the Pharmacists."
Doh.
We're sure Ted will have things fixed ASAP, but let it be a lesson to us all to make sure our domain registry is always up to date...
(H/T Mr. Irrelevant)