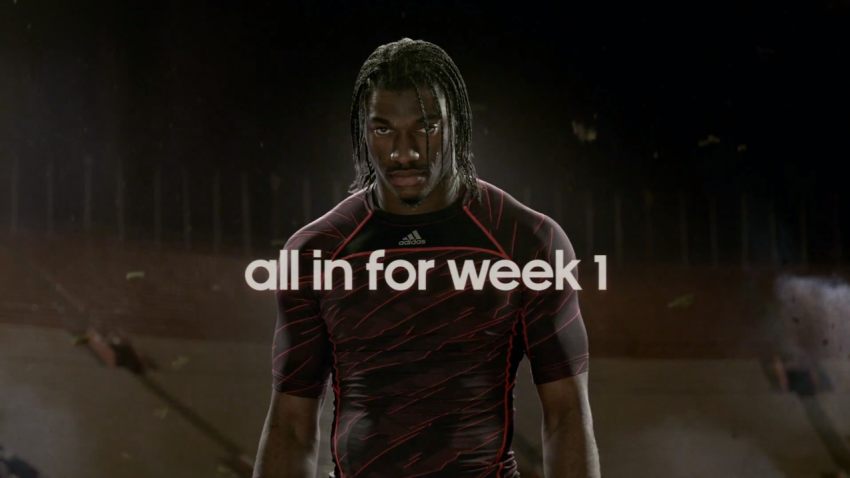 Tuesday, adidas unveiled a new commercial featuring Robert Griffin III, which you can see below:
"All In For Week 1," huh? As recently as last week, it was reported that the Redskins were impressed with their franchise quarterback's recovery from offseason knee surgery and that it was possible that he could start Week 1.
Here's the thing: We have heard a lot about RGIII, but we haven't heard anything from RGIII. Tuesday, Griffin took to Twitter to provide some clarification:
Feel like I need to say this..Although my goal is to start Week 1, that doesn't mean I will compromise my career to do so. — Robert Griffin III (@RGIII) February 19, 2013

Starting Week 1 will be the result of healing, hard work, dedication & God's anointing. No rush, just determination — Robert Griffin III (@RGIII) February 19, 2013
We've got seven more months of this.
---
Follow Adam on Twitter @AdamVingan and e-mail your story ideas to adamvingan (at) gmail.com.