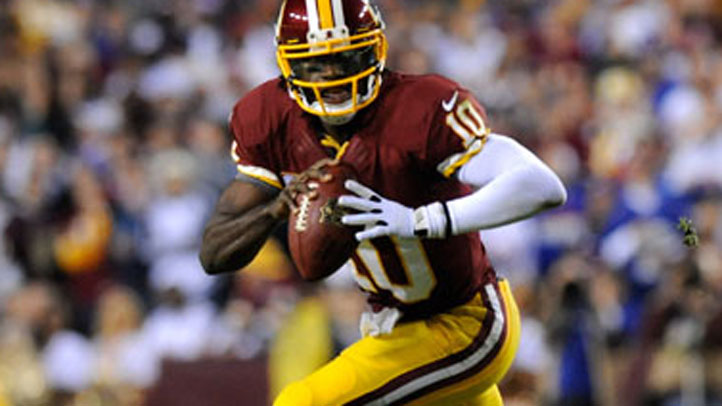 Redskins quarterback Robert Griffin III will have to pay the NFL $10,000 for a wardrobe choice.

At a postgame news conference following the game against the Baltimore Ravens this month Griffin spoke while wearing an Adidas sweat suit.

Griffin is a spokesman for Adidas, but because the NFL has a deal with Nike, his Adidas gear is considered unauthorized apparel.

Griffin got a warning earlier this season for covering up a Nike logo during a pregame workout.