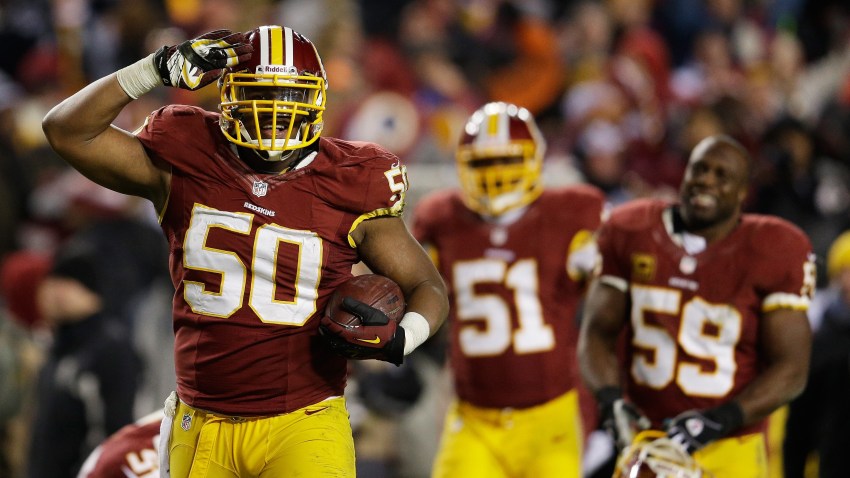 All NFL teams are required to cut their preseason rosters to 75 players by 4 p.m. ET Tuesday, but the Redskins took care of theirs much earlier, announcing the 15 players that have been waived or released.
Below are the 15 aforementioned players:
FB Stephen Campbell
WR Cody Hoffman
LB Jeremy Kimbrough
WR Rashad Lawrence
S Ross Madison
DE Jake McDonough
LB Adrian Robinson
DE Jeremy Towns
LB Rob Jackson
G Adam Gettis
CB Bryan Shepherd
WR Rashad Ross
TE Matt Veldman
G/C Mike McGlynn
TE Mike Caussin (Reserve/Injured List)
Of the cuts, Jackson is the most notable. The veteran and 2008 draft pick was bumped by a younger group of outside linebackers.
The Redskins have until Saturday afternoon to cut the remaining 22 players to form their 53-man roster for the regular season.
---
Follow Adam on Twitter @AdamVingan and e-mail your story ideas to adamvingan (at) gmail.com.