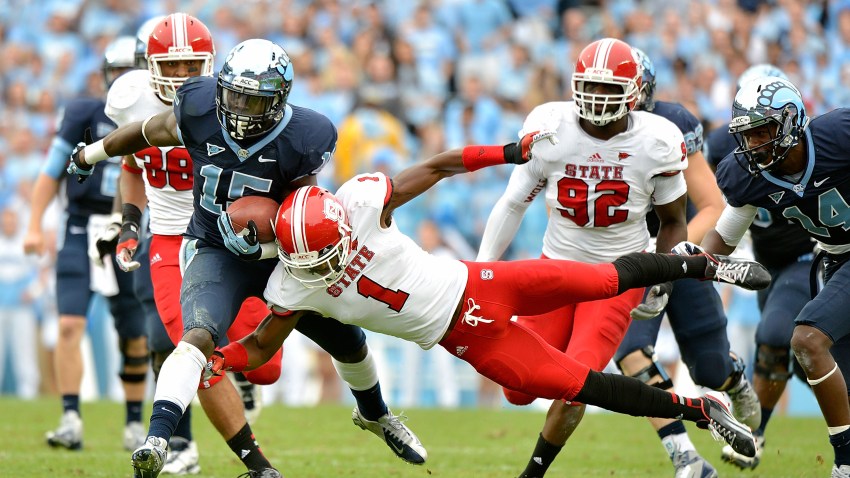 With the 51st pick in the 2013 NFL Draft, the Washington Redskins selected cornerback David Amerson from N.C. State University.
As a sophomore in 2011, Amerson picked off 13 passes, which tied for the second-most in NCAA history and set both school and ACC records. As a result, he earned the Jack Tatum Award as the nation's top defensive back. His production, however, declined in his junior and final season with the Wolfpack, recording only five interceptions. In fact, in one game against Miami last season, he was beaten for four touchdown passes.
The Redskins hope that Amerson will bolster their secondary, where he will join the likes of DeAngelo Hall and Josh Wilson.
---
Follow Adam on Twitter @AdamVingan and e-mail your story ideas to adamvingan (at) gmail.com.