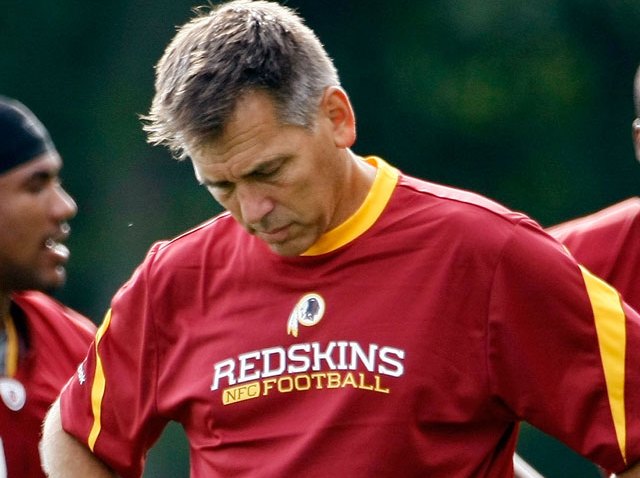 Dan Snyder was too hands on during Jim Zorn's two-year tenure, according to a recent comment by former Redskins receiver Antwaan Randle El.
"When
Jim Zorn
was there, he was hands on,"
Randle El
said about the Redskins' owner. "He had great potential but
Dan Snyder
was too hands on. He didn't trust Coach Zorn as much as he did Coach [Joe] Gibbs. Those were things that prevented us from success as a team."
Randle El's pro-Zorn comments came a day before tight end Chris Cooley admitted to Comcast SportsNet that Zorn lost the locker room early last season. Fitting timing, because a lack of trust from ownership likely contributed to decreased trust in the locker room.
Randle El didn't go on to proclaim that the sun was going to rise tomorrow, nor did he admit that a summer cookout smells as good as it tastes. But each would have equaled the apparent obviousness of his analysis on the relationship between Zorn and Snyder.
Here are some other ground-breaking thoughts on last year's Redskins that Randle El could have offered:
But Randle El didn't offer those observations. He stopped at the sidelines, with Zorn, who the veteran receiver thinks could ultimately have a successful coaching career.
Whether Zorn -- now coaching quarterbacks in Baltimore -- gets a second chance as a head coach is unknown. But here's what isn't: You won't hear a Redskin say that Washington's owner was meddling in Mike Shanahan's business an offseason from now.
That's got to be worth a win or two, right?