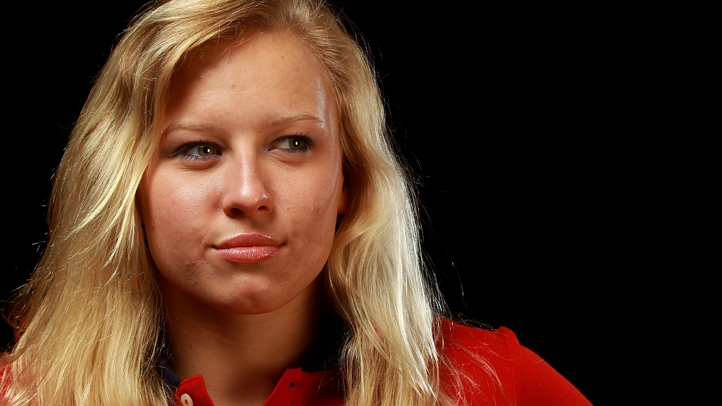 Athletic accomplishments aren't the only things that Jessica Long strives for. The Paralympic swimmer and Baltimore native embraces another characteristic of athletes worldwide: role model.
As an infant, Long lost her lower legs to fibular hemimelia. What followed was a struggle to move around as easily as her peers. Growing up, she would continuously walk up a nearby hill until she could climb it herself, just like her friends. Her determination was recently cited by first lady Michelle Obama as an example to children everywhere.
"She spent an entire day practicing on her prosthetic legs, falling down over and over again," Obama said during a speech announcing Olympic commitments to get kids more active. "Her advice to other about how to succeed is very simple ... 'You have to stick with it.'"
Long is a big supporter of the first lady and her initiative, and encourages all athletes, regardless of their disabilities, to stay active and get involved with sports.
"I love her movement and her program," Long said. "So what if you don't have a leg? So what if you don't have an arm? That will not stop you."
Her tenacity and hard work have certainly paid off. In addition to winning four gold medals and setting three world records at the 2008 Paralympics in Beijing, she's launching a modeling career and recently starred in a commercial for Coca-Cola.
But for Long, none of that compares to meeting the first lady herself.
"It was cooler than winning a gold medal," Long said. "It was one of the highlights of my life."
Though she's focused on the London Games, her heart remains with Baltimore and its local delicacies.
"I can't wait to have some crabs when I come home after London," she said.