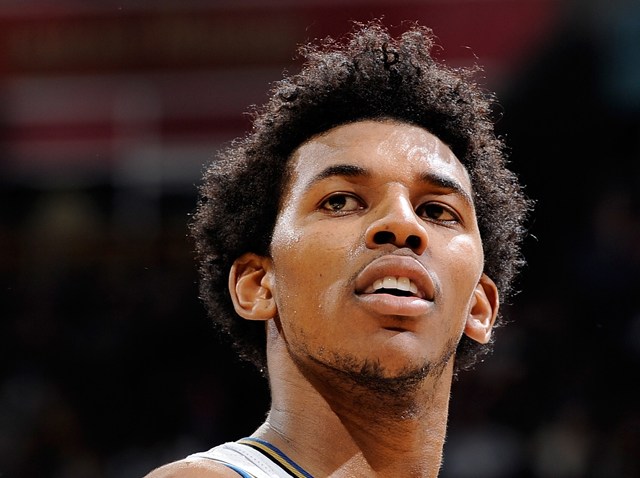 Now that Nick Young's Drew League run is over, he needs something new to entertain him. Naturally that means challenging fans to a one-on-one game.


Nick is spending his summer on the West Coast, so we assume that's 2 p.m. Pacific Time.
The details of the contest are fuzzy, but the way it seems is that Nick will ask a question on Monday afternoon. The Twitter follower who gets it right will get to play Nick in a one-on-one game.
Now, here's where it gets confusing. Does the winner have to be West Coast based? If they're on the East Coast, is Nick funding their trip? If they're East Coast based and can't fund the trip themselves, will Nick travel to them?
So many questions.
He also doesn't mention whether the contest is open to his Wizards teammates. Let's hope Andray Blatche and JaVale are paying attention at 2. There are a couple of one-on-one's we'd love to see.
Clearly Nick is worrying about losing his cash or his hair.


Questions, comments or tips? Email Sarah at sarahskogod@gmail.com. You can also follow her on Twitter (@sarahschorno).