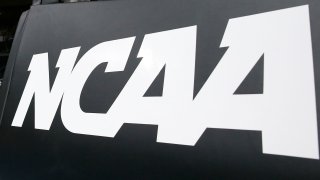 College football player Jamain Stephens Jr. dies from COVID-19 originally appeared on NBC Sports Washington
California University of Pennsylvania announced Tuesday that football player Jamain Stephens Jr. has passed away at the age of 20 from COVID-19 complications.
"He lit up a room. Whether you were a freshman or senior in class, you knew who he was," Stephens' head coach Terry Totten said.
Stephens was a senior defensive end at California University of Pennsylvania and a business administration major and honor roll student. He played in 32 games through three seasons. He would've turned 21 on Sept. 21.
Stephen's father Jamain Stephens played offensive tackle in the NFL for five seasons from 1997-2001. He was drafted in the first round at No. 29 overall by the Pittsburgh Steelers in the 1996 NFL Draft.
"He was one heck of a kid," Totten said. "Kind, intelligent, funny. He was electric. I don't know how he got the nickname 'Juice,' but he was always 'Juice' around here. People just flocked to him."
Copyright RSN