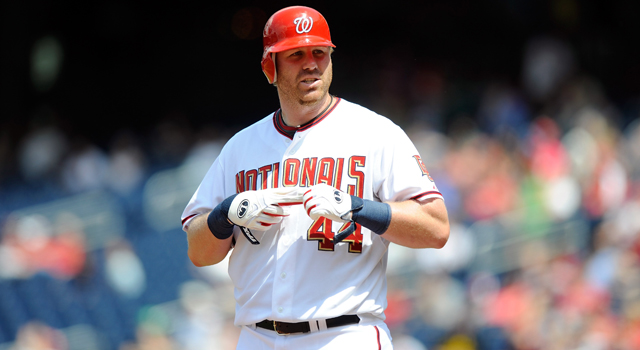 Sources said the Washington Nationals placed slugger Adam Dunn on waivers Tuesday afternoon, ESPN's Buster Olney reported.
It's a common process in August.
Dunn is expected to attract a lot of interest, but not from the American League teams rumored to be interested in his bat before Saturday's trade deadline. National League teams get the first chance to put a claim on the first baseman.
If an NL team places a claim on Dunn, as expected, then the Nationals would have three options: Let Dunn go to that team without extracting any trade pieces, trade Dunn to the team awarded the claim, or pull Dunn back and have the slugger finish the season with Washington.
The Nats' asking price for Dunn was high prior to the trade deadline, ESPN reported, so it's unlikely a satisfactory deal will be made now.
Dunn is a free agent after the season.