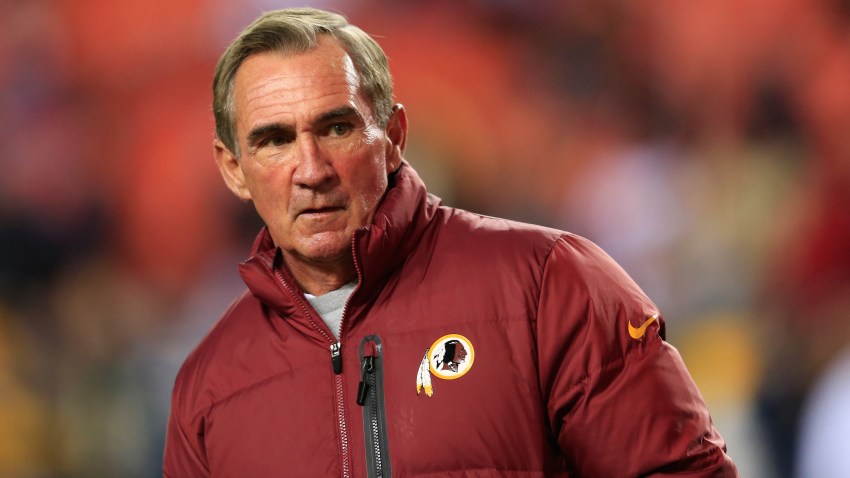 After presiding over four mostly disappointing seasons, Mike Shanahan has been fired as head coach of the Washington Redskins.
Shanahan compiled a 24-40 record during his tenure in Washington. Except for a spirited run to the NFC East title in 2012 that saw the Redskins win their final seven games, that tenure was an unmitigated failure. Entering this season with heightened expectations, the Redskins fell apart, losing eight straight games for the first time since 1961 to finish the season at 3-13, their worst record since 1994.
Throughout 2013, Shanahan was on the defensive, beginning with his decision to keep Robert Griffin III in last season's NFC Wild Card game against the Seattle Seahawks despite the franchise quarterback being visibly injured.
Over the past few months, growing heat from fans and the press has warmed Shanahan's seat to unimaginable levels as several reports surfaced regarding his contempt for how owner Daniel Snyder apparently runs the organization.
Said reports made for an interesting end to the season as every word that Shanahan said was parsed and his future became the hottest topic in local sports. The now-confirmed breakup was inevitable.
Thus begins the Redskins' search for their eighth coach since Snyder purchased the team in 1999.
---
Follow Adam on Twitter @AdamVingan and e-mail your story ideas to adamvingan (at) gmail.com.