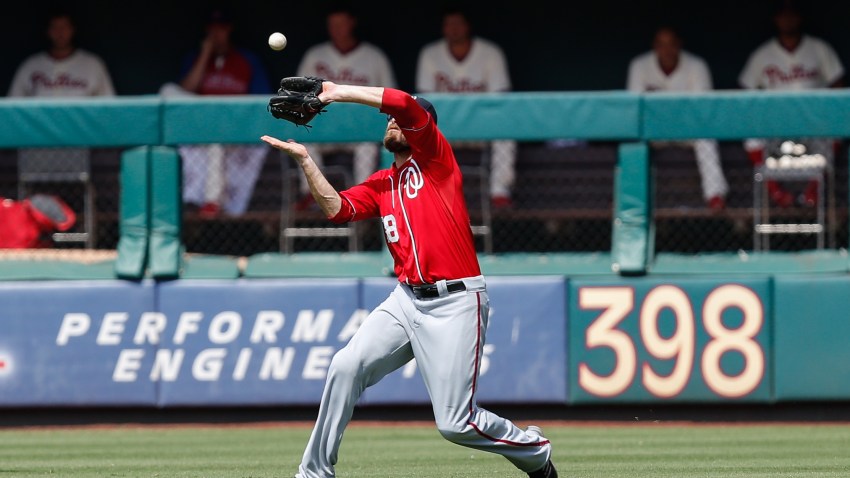 I will admit that I've been having some fun at the Nationals' expense today, but this catching display by Jayson Werth is not one of them (only because he caught it).
For all you aspiring baseball players out there, this is why you stick to the fundamentals, no matter what level you play at. Two hands, kids.
---
Follow Adam on Twitter @AdamVingan and e-mail your story ideas to adamvingan (at) gmail.com.