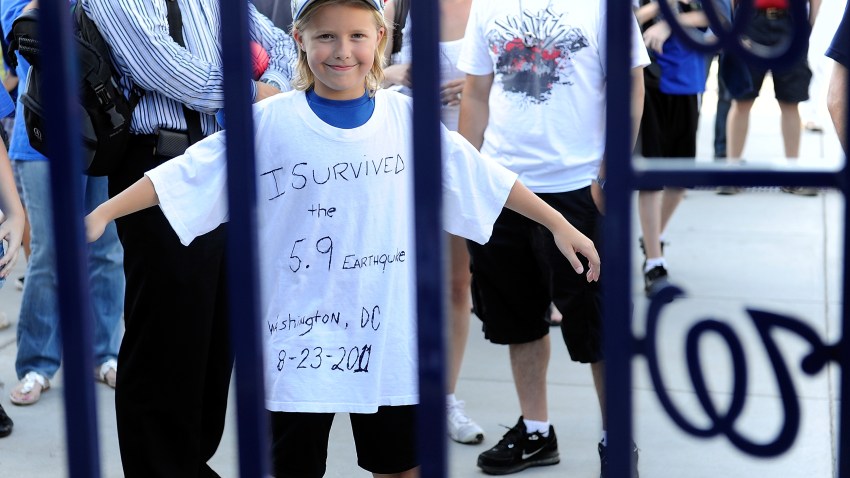 When the earthquake hit on Tuesday and tremors were felt all throughout the DMV, many people took to Twitter to share what was going on.
As we usually do when major news breaks, we pulled the best reactions from our favorite D.C. athletes.
First came the questions...
Then came acceptance...
...followed by fear...
...and outright panic...
Of course some were simply inconvenienced...
...and others just wanted to make fun of those of us who may or may not have curled up in a doorway and cried...
But perhaps the best reaction came from Baltimore Ravens' Torrey Smith, who was filming a promo when the earthquake hit. He barely got out the phrase "I have Maryland pride" before skeedaddling Scooby-Doo style.
Zoinks!
Questions, comments or tips? Email Sarah at sarahskogod@gmail.com. You can also follow her on Twitter (@sarahschorno).