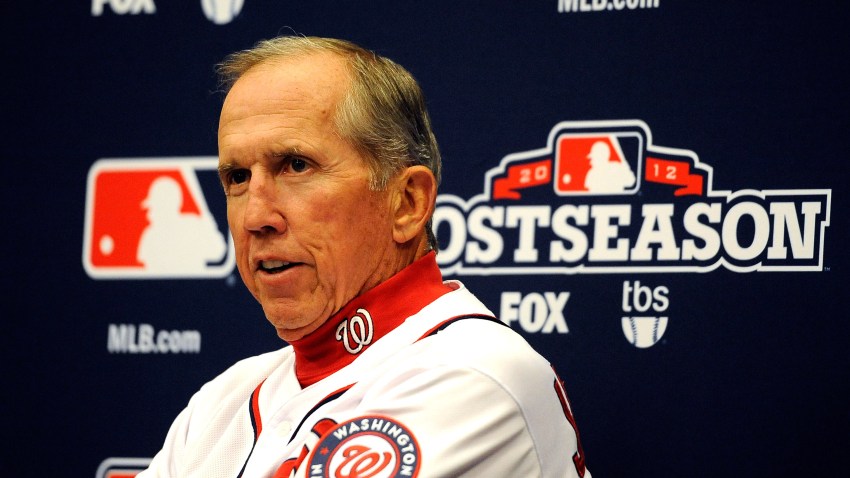 Washington Nationals manager Davey Johnson has been named the 2012 Sporting News National League Manager of the Year.
"To be recognized by my fellow comrades, a particularly accomplished bunch, makes this award especially meaningful," Johnson said in a statement. "To put on the uniform every day and compete is an honor I never take for granted."
In his first full season as manager, Johnson led the Nationals to a Major League-leading 98 wins and the team's first division championship since moving to D.C. in 2005, which was also the first for the Nationals/Expos franchise since 1981.
This is Johnson's second managerial award; he earned the official honor -- which is voted on by the Baseball Writers Association of America -- in the American League with the Baltimore Orioles in 1997.
Speaking of the Orioles, Buck Showalter earned Sporting News' AL Manager of the Year Award, making it a clean sweep for the Mid-Atlantic region.
---
Follow Adam on Twitter @AdamVingan and e-mail your story ideas to adamvingan (at) gmail.com.