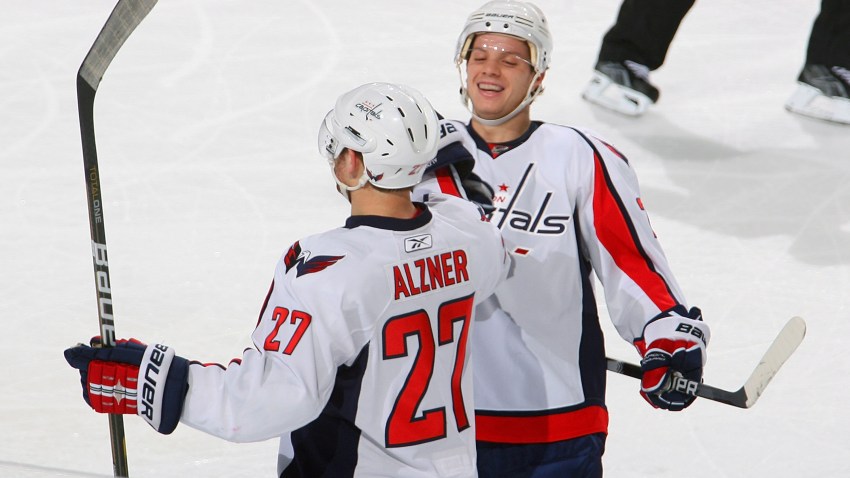 The Caps are doing a fun new feature where they hand a video camera to roommates on road trips and have them record their happenings.

In today's episode of Caps Roommates, Karl Alzner and John Carlson show us what it's like to bunk together. Here's what we learn from their recent stay in Raleigh:
Karl Alzner is afraid of bed bugs.
John Carlson has a strange superstition about jackets.
Alzner has apparently decided that Caps 365 is now Caps 180.
Something at some point happened to Alzner's protein and Jay Beagle may or may not know something about it.
We also get guest appearances from a French-speaking Matty Perreault and Jason Chimera with a shout out for his neighbor.
We can't wait to see which duo is up next. There are some pretty interesting roommate pairings on the team.
Questions, comments or tips? Email Sarah at sarahskogod@gmail.com. You can also follow her on Twitter (@sarahschorno).