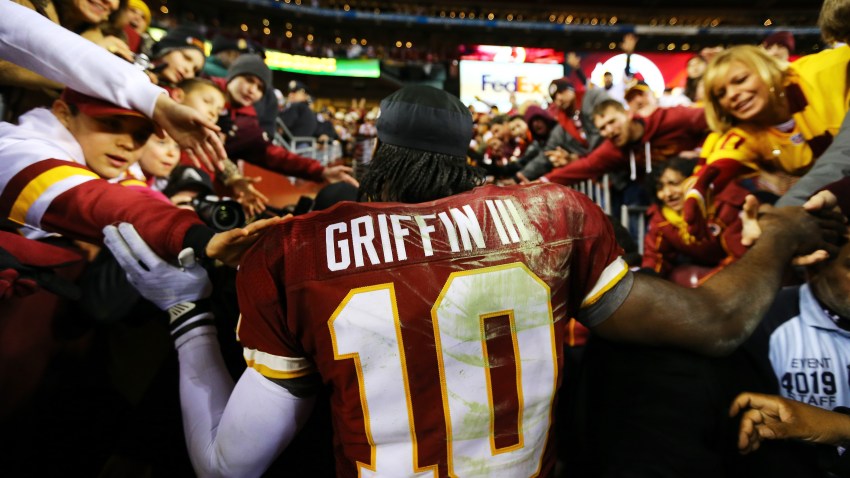 The Redskins hosted a Draft Day party at FedEx Field Saturday and Robert Griffin III was the guest of honor.
Now, if I have to refresh your memories on RGIII's injury status one more time, I just might ... HEY LOOK, HE'S DOING JUMPING JACKS!
Capital Games
Capital Games is your source for all Washington-area sports.
Griffin also performed other calisthenic exercises like jogging in place in what really amounted to an exercise in reassurance.
"I'm good," Griffin told fans. "You guys saw me jumping. I mean, I can run a little bit, so I'll be good. No worries. I'll take it slow, but at the same time, I'll be ready to go."
I don't even know anymore.
---
Follow Adam on Twitter @AdamVingan and e-mail your story ideas to adamvingan (at) gmail.com.