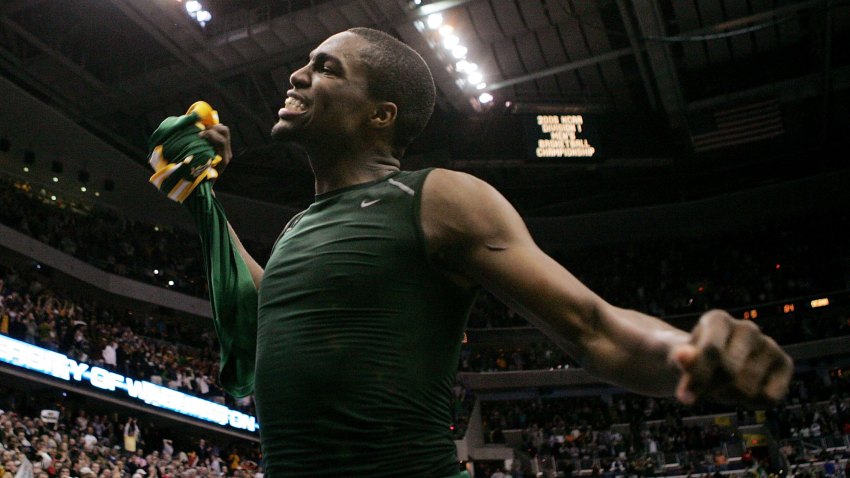 The month that George Mason made its magical run in the 2006 NCAA Tournament started with one sinking moment that still makes me queasy.
In the final minute of their CAA semifinal loss to Hofstra, Mason's Tony Skinn landed a solid punch between the legs of Loren Stokes.
Network cameras missed the dirty deed, but I was one of only two photographers who happened to get it. Journalistic standards would probably frown on what I did next: After the game, I showed the tape to the school's sports information director and told her I had to run this footage, but wanted her to know how bad it was.
After she viewed it, a steady stream of school and CAA officials strolled over to my camera to watch -- each with the same motion: look in the eyepiece, wince, look up as if in a trance and walk away. The CAA commissioner even had me dub a copy of the shot for their records.
Great exclusive, right? I didn't sleep that night.
Skinn did the unthinkable, but I busted him on it, possibly costing Mason any chance of advancing in the postseason. The look on Coach Jim Larranaga's face was as if someone had punched him between the legs. For years, I have always shied away from Mason's basketball boss -- until after practice on Thursday.
He cut short my monologue apology of how I felt bad for having triggered the whole fallout. "We are based on Character, Commitment and Class," he explained. Skinn's move was not classy and he was suspended for the team's first-round game in the tournament.
My turn to interrupt: "His suspension in the opening round could have wrecked the whole deal!"
Wrong, said Coach L, it brought them together.
"I told the team, 'Many of our critics have not even SEEN US PLAY!' " he said. "How could they know anything about us and our resolve to get over another hurdle?"
Larranaga also said he was a coach but, more importantly, he's an educator. The whole experience taught the team a lesson about owning up to your mistakes, paying the price and moving on.
So in one conversation I went from feeling I had tried to sabotage college basketball's Cinderella story to feeling I had a hand in fueling the improbable postseason run.
Too much free Diet Coke at these NCAA events, OK?
Sidenote 1: Skinn and Stokes actually played on the same summer league team a few years back and there was no reenactment of the original sin.
Sidenote 2: Mason SID Maureen Nasser, who still kiddingly greets me with "Hello Trouble Maker," has used the incident in speeches to PR classes -- demonstrating how important it is to have a good relationship with any media covering your school or event.