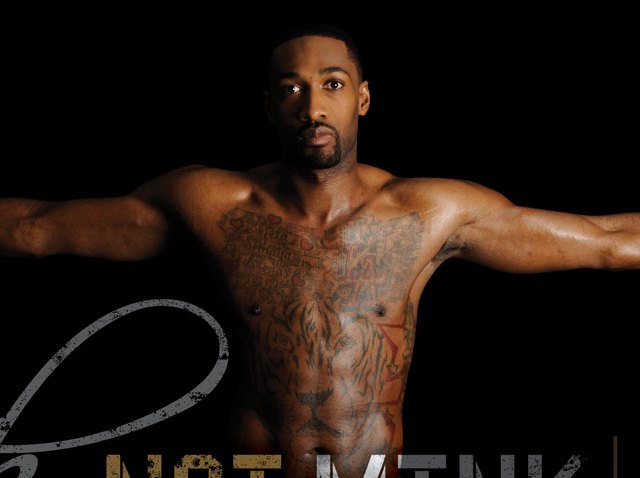 Gilbert Arenas bares his tattooed chest and arms (no pun intended) in a new PETA ad.
It's been a fully loaded week for the Washington Wizards guard; he was suspended indefinitely by the NBA on his birthday, and now PETA unveils the troubled basketball star in its latest ad for their new anti-fur campaign, "Ink, Not Mink."
PETA happily proclaims they're standing by their man in a new press release.
"From the basketball court to the boardroom, from the controversial figure to the style icon, everyone's shunning fur," PETA Executive Vice President Tracy Reiman said in a release.
"Arenas shows that you can have a killer look without killing animals. Few industries on the planet are as foul as the fur trade, which bludgeons, electrocutes, and skins animals alive for the sake of vanity."
Arenas joins Amar'e Stoudemire, Tony Gonzalez, Aaron Curry, Michael Strahan, "Sugar" Shane Mosley, and Tito Ortiz as athletes who've participated in PETA's campaigns.
The animal rights organization seems to like Agent Zero's "killer looks." Hopefully this latest move sits well with the NBA and authorities.