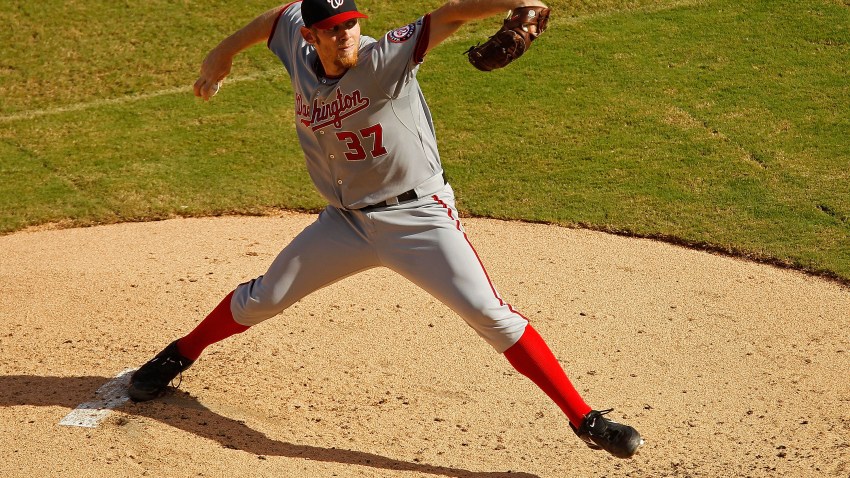 For any team to win, it takes a complete effort from everyone involved. Yet, the Washington Capitals' postseason hopes and the Washington Nationals' hope for a promising season are at the mercy of a singular body part: a right elbow.
Earlier this week, the Nationals commenced spring training and manager Davey Johnson told reporters that pitcher Stephen Strasburg will see limited time on the mound as he is set to begin his first full season since undergoing Tommy John surgery in September 2010. The Nationals' plan is to limit Strasburg to between 150 and 160 innings, much like fellow pitcher Jordan Zimmermann did last season after recovering from the same procedure (Zimmermann threw 161.1 innings last year).
The Nationals made many moves this offseason, picking up pitchers Edwin Jackson and Brad Lidge to round out the depth in the starting rotation and bullpen. Yet, Strasburg's return could easily be the most integral to the team's success.
Meanwhile, the last month and a half for the Caps has been plagued by a right elbow that does not even belong to them. Former Calgary Flames/current Montreal Canadiens forward Rene Bourque's right elbow caught Caps forward Nicklas Backstrom in the jaw January 3. Backstrom has yet to return as he continues to suffers from a concussion, and the Caps' lack of quality centers behind him has become painfully apparent as Washington is 8-11-3 without its second-leading scorer in the lineup (plus the fact that Backstrom is still the Caps' second-leading scorer is proof enough that this team is in trouble).
With 22 games left in the regular season and Backstrom's return looking less likely, the Caps will have to continue on without their top playmaker.
With that said, I guess you could say that both the Nationals and Caps' seasons hinge on hinge joints.
What To Watch For...
Other than the Caps facing Bourque and the aforementioned Canadiens Friday at Verizon Center and the looming trade deadline Monday afternoon, there is also the matter of the not-too-distant future. Washington's most prized prospect, Evgeny Kuznetsov, said in an interview with Russia's PROSport magazine that if his current club in Russia's Kontinental Hockey League (KHL), Traktor Chelyabinsk, had offered him a 10-year contract, then he will stay there and not join the Caps. Kuznetsov's arrival in Washington would be similar to Ovechkin's: an electrifying Russian who has unrivaled offensive skill and dynamism. Not having Kuznetsov would be a huge blow to the Caps' future plans.
Police Blotter
Two former D.C. athletes -- former Wizard Javaris Crittenton and former National Elijah Dukes -- were arrested this week. Crittenton was arrested (and has since been released) for speeding and obstruction charges, while Dukes was arrested on drug charges. Dukes actually attempted to injest the offending marjiuana before police could find it, according to officials. Sounds like a half-baked plan to me.
---
Adam Vingan is co-founder and editor of Kings Of Leonsis, a Caps-centric blog, and is the Capitals Editor for SB Nation. Follow him on Twitter @Adam_KOL and e-mail your story ideas to adamvingan (at) gmail.com.