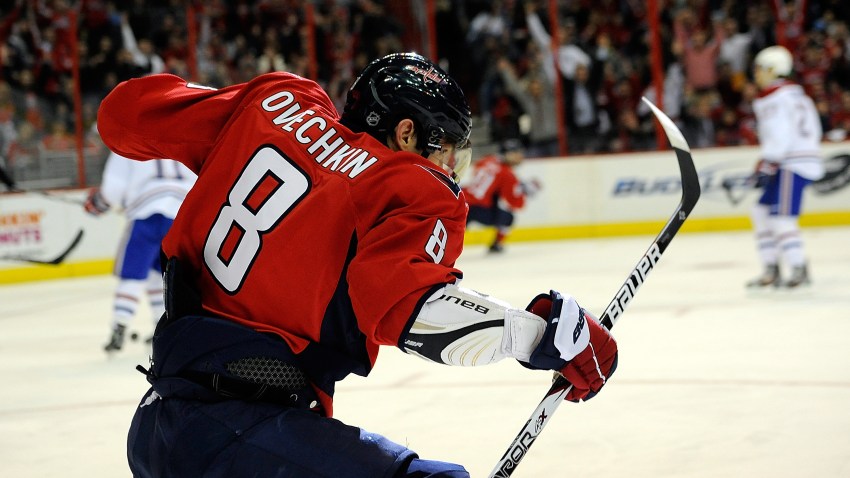 We in the media opine. That is part of the job description. Yet, no matter how much we express ourselves, it may be taken with a grain of salt.
For example, a lot of attention has been paid to the apparent downfall of Alex Ovechkin, who could very well finish this season with his second career-worst season in as many years. But what do we know? As Washington Capitals General Manager George McPhee said during HBO's "24/7 Penguins/Capitals: Road To The Winter Classic," "if they knew anything about hockey, they'd be in it."
McPhee's statement can probably be applied to any sport, but in this case, when our same opinions are expressed by those who are actually in hockey, they take on heightened meaning. Last month, former Caps goaltender and current associate goaltending coach Olaf Kolzig said that Ovechkin has gotten "wrapped up too much in the rock star status that comes with being Alex Ovechkin," a sentiment that McPhee actually did not disagree with.
Now another former hockey player has sounded off on the current state of Ovechkin. Bobby Holik, most notable for his 10-year stint with the New Jersey Devils that led to two Stanley Cups, expressed his own opinion on Ovechkin in a blog Wednesday. Some of the choice bits:
On Ovechkin's style of play:
"It...takes the player himself to be willing to evolve with the game. I have not [seen] the desire from Ovechkin yet. Ovechkin has not learned how to diversify his game. It's important to keep your opponents guessing, especially if you're an offensive player. It's been 7 years. Now, every team has a game plan how to play against him."

On Ovechkin's attitude:
"I believe there were mistakes made off the ice as well. With early success the Caps had with Ovechkin, Ted Leonsis, George McPhee and Bruce Boudreau did not feel the need to interfere with Ovechkin's personality. He draws too much attention away from the team and to Ovechkin. I would have liked to seen the Capitals make a bigger effort to channel all that enthusiasm into making [Ovechkin a] better leader."
Within the last two months, two former players -- one that played with Ovechkin and one that played against him -- have voiced their concerns. And since both Kolzig and Holik were in hockey, they must know something about it. Right, George?
There is one athlete, however, that is not in the NHL that attempted to weigh on the classic Ovechkin v. Sidney Crosby debate Wednesday.
New England Patriots wide receiver Chad Ochocinco asked the age-old question via Twitter:
Is there a significant difference in Sidney Crosby/Alex Ovechkin. Both from the naked eye are awesome. 140 character feed back please. — Chad Ochocinco (@ochocinco) March 7, 2012
So Ochocinco wants to join the debate about Ocho-Siete and Ocho? That argument has been going strong for almost a decade and no real conclusion has been reached. But I think we can all agree that this was how it all started...
---
Adam Vingan is co-founder and editor of Kings Of Leonsis, a Caps-centric blog, and is the Capitals Editor for SB Nation. Follow him on Twitter @Adam_KOL and e-mail your story ideas to adamvingan (at) gmail.com.