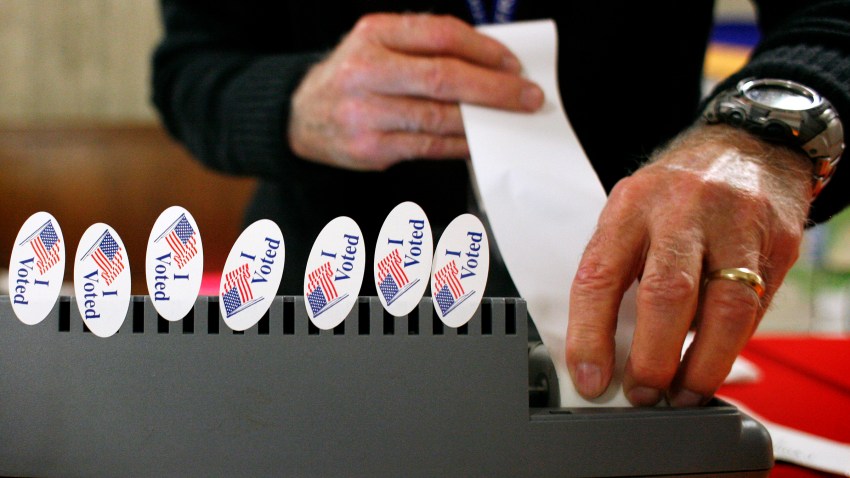 Monday was the last day to register to vote in Virginia for this fall's elections, but Maryland residents have until Tuesday.
D.C. residents also have until Tuesday to register online or via mail but have a little more time if they wish to do so in person.
Here is how to register to vote if you live in Maryland, Virginia or D.C.:
Maryland — Voters in Maryland can register online, by mail or in person at their local board of elections. You can also process your voter registration at your local motor vehicle administration office when completing driver's license transactions. Maryland's registration deadline is Oct. 16.
Virginia — Virginians can register online, by mail or in person. The deadline to register to vote online and by mail in Virginia was Oct. 15.
Washington, D.C. — Residents registering to vote online or by mail have until Oct. 16. But don't worry if you miss the deadline. You can still register to vote in person on Nov. 6.
Governor's races are on the ballot this November in 36 states, including Maryland, where Gov. Larry Hogan is being challenged by Ben Jealous, the former president of the NAACP.
First Read — DMV
A place for insight, analysis and exclusives on the people who shape politics in the District, Maryland and Virginia.
If elected, Jealous would be the state's first black governor. If Hogan is re-elected, he will become the first GOP governor re-elected in Maryland since 1954.
Voters in Virginia will decide the U.S. Senate race between incumbent Democratic Sen. Tim Kaine and Republican challenger Corey Stewart next month.
There are also several competitive congressional districts throughout the state, as Democrats hope to pick up seats as part of a broader effort to take control of the U.S. House.
In D.C., Mayor Muriel Bowser is running for re-election and a number of city council seats are on the ballot.