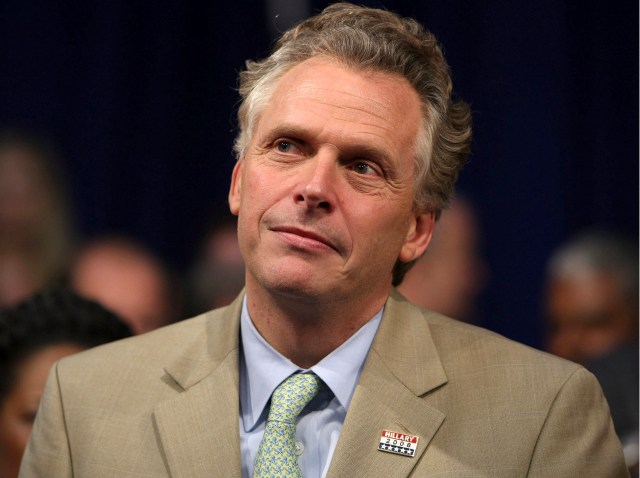 The Democratic candidate for governor of Virginia is releasing his first television ad in the campaign.
Political commercials for Terry McAuliffe begin airing statewide Thursday.
His campaign says the ad highlights McAuliffe's dedication to family and jobs.
First Read — DMV
A place for insight, analysis and exclusives on the people who shape politics in the District, Maryland and Virginia.
The release comes six days after his Republican opponent, Ken Cuccinelli, released his first television ad in the campaign.
The Cuccinelli campaign calls McAuliffe's ad an attempt to "erase his record as a showman, salesman, and moneyman." Campaign spokeswoman Anna Nix said, "After more than 30 years of fundraising for liberal candidates and leveraging his political contacts for his own financial gain, Terry McAuliffe doesn't want voters to know who he really is. Following weeks of unrelenting coverage of his electric car company's failure to produce the jobs McAuliffe promised and his personal failure to be open and honest with Virginia voters by releasing his tax returns, McAuliffe's ad is nothing more than his latest attempt to change the subject."
On the day McAuliffe announced the ad highlighting his family, the website Buzzfeed is reporting on a time he left his wife's delivery room to attend a Washington Post party. Buzzfeed reports a spokesman for the McAuliffe campaign declined to comment on the record.