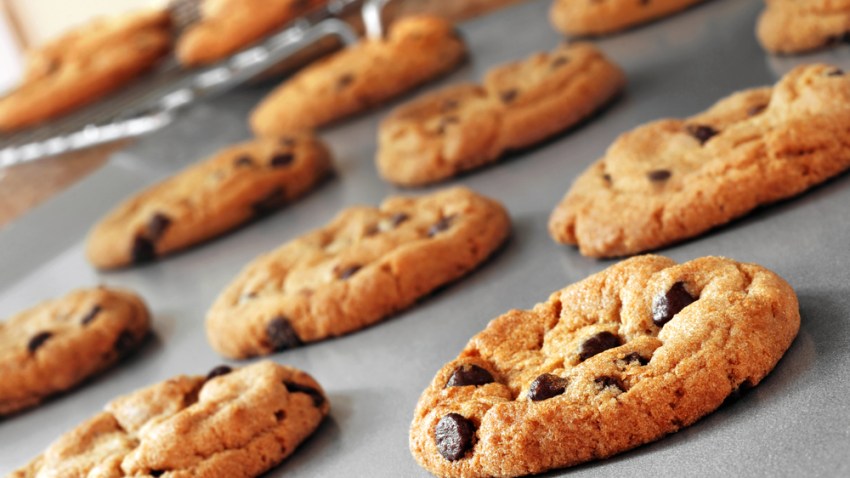 D.C. may be getting a whole lot sweeter. Councilmember Mary Cheh introduced legislation Tuesday that would allow home bakers to be exempt from some licensing requirements, essentially allowing them to bake at home and sell it to the public.
DCist reports that the baked goods would have to be properly labeled before being sold, and only bakers taking in less than $25,000 per year in revenue would be eligible for the exemption.
Bakers or caterers would still need proper business licenses and zoning in their homes.
First Read — DMV
A place for insight, analysis and exclusives on the people who shape politics in the District, Maryland and Virginia.
This is just one of a number of regulatory reforms the D.C. council has recently considered to help start-up businesses.
IN OTHER NEWS:
* Virginia Lt. Gov. Pete Snyder, a Republican, has release a campaign video that says "there is no such thing as free money" and it's better to be uninsured than on Medicaid. (Bearing Drift)
* Long-shot pro-pot candidate for D.C. Council Paul Zukerberg is "the campaign's quirky uncle who thinks the path to the Council dais is doing whatever's the opposite of what a typical politician would do." (Washington City Paper)
* CPAC didn't invite Gov. Bob McDonnell to speak at its annual conference because he supported the massive transportation funding legislation, which including a tax increase. MSNBC's Joe Scarborough stands up for the governor. (Virginian-Pilot)
* But fear not, there will still be Virginia love at the conservative conference. Attorney General Ken Cuccinelli will be the opening speaker. (Washington Post)
* The Maryland Senate approved legislation Wednesday to repeal the death penalty in the state. The Gov. Martin O'Malley-backed measure now moves to the House where it is expected to pass easily. (News4)
* Here's how the senators voted in the death penalty repeal vote (Washington Post)
* The Loudoun County Planning Commission backed plans to build a professional soccer and baseball stadium in Ashburn. (Leesburg Today)
* D.C.'s Verizon Center just got approval to have billboard-size digital signs on their façade by this summer. (Washington Business Journal)
* The Virginia gubernatorial race heats up: Cuccinelli criticizes McAuliffe for tweeting concerns about the snowstorm from sunny Florida, where McAuliffe was for a fundraiser. (Washington Post)
* Cuccinelli discusses his new book and political philosophy on PBS. (Roanoke Times)
* A Maryland House appropriations subcommittee began the process of cutting Gov. Martin O'Malley's proposed $37 billion budget Wednesday. The cuts were relatively modest, with the Health and Human Services subcommittee taking the biggest hit at around $40 million. (Maryland Reporter)
*Why couldn't an injured cop get an ambulance in Southeast D.C.? (Washington Post)