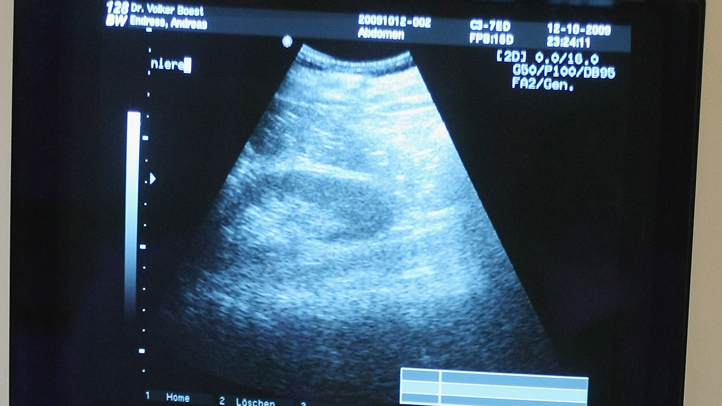 Legislation that would have made Virginia's mandatory pre-abortion ultrasound exams optional was easily defeated in the Republican-controlled Privileges and Elections Committee Monday.
The committee chairman, Stephen Martin, blocked discussion of the bill before it was voted on, according to the AP.
The bill was an attempt to soften the controversial measure that started as the "transvaginal ultrasound bill" from last legislative session. As it stands now, the legislation requires doctors to "perform fetal transabdominal ultrasound imaging" before abortions. A vaginal ultrasound is optional.
First Read — DMV
A place for insight, analysis and exclusives on the people who shape politics in the District, Maryland and Virginia.
There were six bills this year—three each in the House and Senate—that attempted to reverse the ultrasound mandate. The bill killed Monday was the last one still standing.
But there was one prominent Republican who was backed this failed bill to soften the ultrasound mandate: Outspoken abortion opponent Ken Cuccinelli, the state's attorney general and Republican gubernatorial nominee.
The Washington Post reports that Cuccinelli sent his top deputy last week to a Democratic state senator's office to say that he supported making the ultrasound mandate optional. Some speculate that Cuccinelli's backing of this Democrat-sponsored bill was an attempt to moderate his image before the election, but the attorney general did raise some constitutional questions about the mandate last year.
In the end, Democrat Sen. Ralph S. Northam, the Democrat who introduced the bill, said Cuccinelli did not come through on Monday to help the bill get passed, while Cuccinelli's office says it didn't realize the vote on the bill, originally scheduled for later this week, was on Monday
IN OTHER NEWS:
* Gov. O'Malley will pay for his own Super Bowl tickets

* Councilmember David Catania in charge of D.C.'s news Education Committee

* Catholic Universiy to continue fighting birth-control mandate

* Barras: Is this the final for D.C. CFO Natwar Gandhi?
* More D.C. lottery-related contract drama
* Realtors back McDonnell's transportation funding plan
* VA delegate seeks curbs on use of drones in state

* Push for immigration reform renewed in Virginia
* Death Penalty opponents rally in Annapolis
* Virginia House panel backs "Tebow bill"