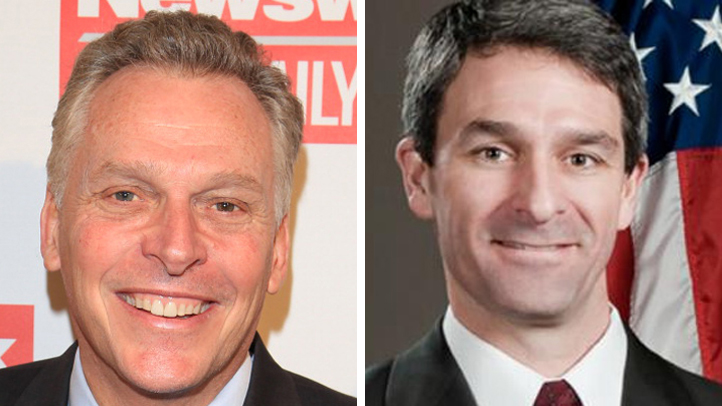 Democratic candidate Terry McAuliffe continues his slight lead over Virginia Attorney General Ken Cuccinelli in the commonwealth's upcoming gubernatorial race -- but that lead isn't statistically significant.

McAuliffe leads among likely voters 44 percent to Cuccinelli's 41 percent, but the margin of error is +/- 3 percentage points, according to a new poll by Rasmussen Reports.

The poll also learned that 12 percent of likely voters are still undecided.

Rasmussen conducted its poll June 5 and 6 by telephone.

While it's still anyone's race, McAuliffe, a former Democratic National Committee chairman, finished May with twice as much money as his opponent. As of May 29, McAuliffe had raised $5.4 million, with Cuccinelli trailing at $2.7 million.
PREVIOUS COVERAGE: