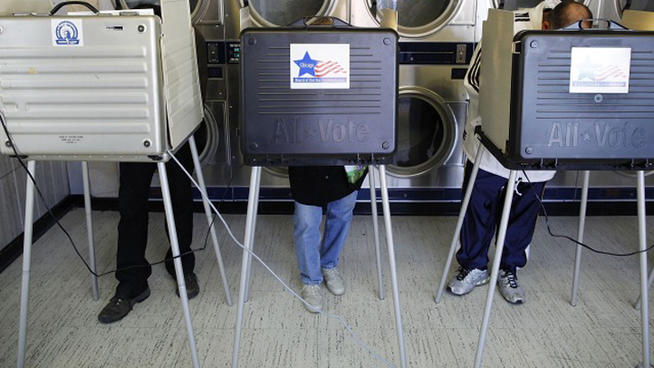 The D.C.'s attorney general election is getting a little more crowded.
Lateefah Williams, 37, an attorney who's spent most of her career doing legislative and public policy work, is the latest candidate to enter the race.
Williams announced her candidacy Thursday. D.C. voters will elect the position for the first time this fall. The attorney general has previously been appointed by the mayor.
First Read — DMV
A place for insight, analysis and exclusives on the people who shape politics in the District, Maryland and Virginia.
She has worked as counsel to the state Senate delegation in Prince George's County, Maryland, among other policy positions.

On Thursday, Williams picked up ballot petitions at the D.C. Board of Elections. A spokeswoman for the elections board says white-collar defense attorney Karl Racine picked up petitions on the same day. Racine has not officially announced his candidacy.

Defense attorney Paul Zukerberg and former federal lawyer Edward "Smitty" Smith are also running.
Copyright AP - Associated Press