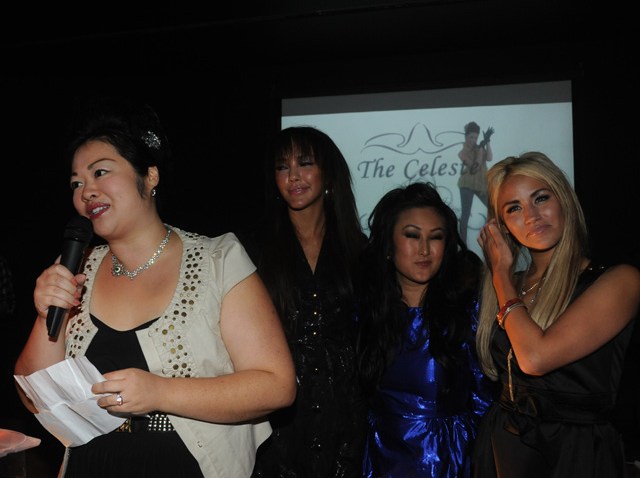 An attorney urged a Prince George's County judge on Tuesday to order Gov. Martin O'Malley to appoint a businessman to a seat in the Maryland House of Delegates, but a lawyer representing the governor said it was up to O'Malley to make the final call on the appointment -- not the county's Democratic Central Committee.

Meanwhile, an attorney representing the committee said the panel should be able to withdraw Greg Hall's nomination, and the former delegate argued she should get her seat back, because her conviction for misconduct in office was modified to probation before judgment.

It all added up to a convoluted afternoon of legal wrangling over the state's constitutional provision relating to an official's removal for wrongdoing and rules for replacing a state legislator. The hearing with multiple parties was the latest turn in how to address Tiffany Alston's plea deal in October relating to using $800 in state money to pay an employee in her private law firm.

Prince George's County Circuit Court Judge C. Philip Nichols Jr. said he would try to make a ruling within 24 hours after the hearing ended Tuesday afternoon.

"I never committed a crime in office, and that's important," Hall said. "I straightened my life out."
Hall's nomination, which was sent to O'Malley Nov. 7 after a 12-10 vote by the committee, has come under question because of drug and gun charges that Hall faced about 20 years ago after a shootout when he was an admitted drug dealer.

"Everybody should have a fair shake in life, and that's why I thank God for allowing me to have that fair shake," Hall said.
He was accused of firing the gun that killed a 13-year-old boy, but it was later determined that the gun came from someone else's gun, and Hall was released.
First Read — DMV
A place for insight, analysis and exclusives on the people who shape politics in the District, Maryland and Virginia.
"I wasn't the first one to do the shooting, to take the shot," Hall said. "The shot was shot at me, so the same person was trying to harm me as well."
"When you make the types of mistakes that cause a life of a young child, then to me that's not something that you just wake up one day and say 'I've been redeemed,'" Democratic Central Committee Chair Terry Speigner said.
Since then, Hall's been a community activist in Prince George's County, narrowly losing the 24th District state delegate seat to Alston.
Walter Green, Hall's attorney, argued that O'Malley missed the deadline for withdrawing Hall's name saying, "The governor must make the appointment within 30 days and if he does not, he has violated his oath of office. The governor has acted with prejudice against Mr. Hall."
Green described the governor's role as an administrative one that O'Malley had no real say in determining.

"He has no say," Green said. "He has no discretion whatsoever."

Green also described the governor's failure to appoint Hall as a violation of his duty as governor.

"The governor has done a disservice to the people of the 24th legislative district in this case," Green said.

But Matthew Fader, an assistant attorney general representing the governor, argued that the ultimate decision on the appointment rested with O'Malley.

"It's the governor's responsibility to make the appointment," Fader said.

Joseph Sandler, an attorney representing the Prince George's County's Democratic Central Committee, said the panel had decided to nominate someone else, after the governor made the request on learning additional details about Hall's past. However, when the committee met to do that last month, Hall went to court to block any action. Sandler argued that the simple submission of Hall's name to O'Malley doesn't make him a delegate. O'Malley's official appointment, Sandler said, is needed to put Hall in the seat.

"There's no right before that happens," Sandler said.

Alston's attorneys, however, say a replacement shouldn't even be considered, because they believe she should be reinstated to her office. Rauof Abdullah, her lawyer, said her conviction was never final. After Alston, a Democrat, paid back the state's money, paid a fine and completed community service, her conviction was changed to probation before judgment.

"This begs the question of what is a final conviction," Abdullah said.

"A person cannot be removed from office unless a conviction becomes final," Alston said. "In my case it's clear that the conviction never became final."
But Fader argued that Alston's conviction became final when she entered a plea agreement to a crime related to her office and waived her appellate rights.

"Nothing about a probation before judgment inherently reaches back in time," Fader said.
Speigner called the entire ordeal an embarrassment.

"It's an embarrassment for the Democratic Party, it's an embarrassment for Prince George's County, it's an embarrassment for the state of Maryland," he said.
Copyright AP - Associated Press