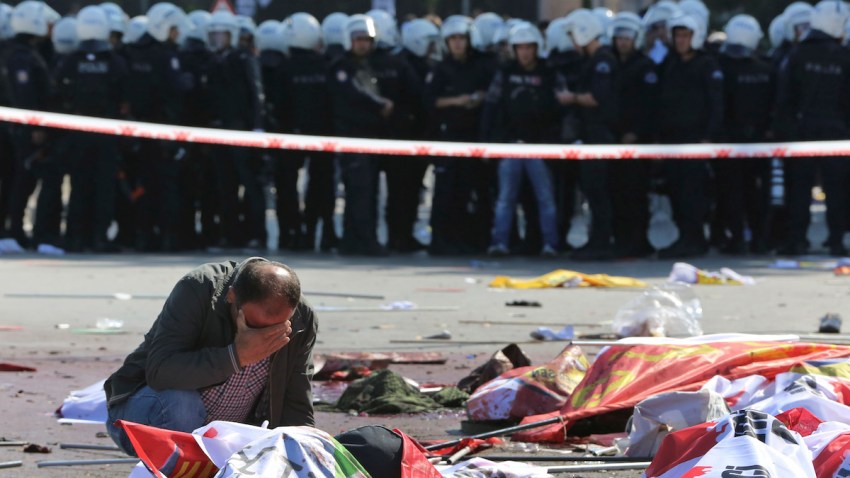 At least 95 people were killed and 248 injured in twin bombings Saturday outside the main train station in Turkey's capital Ankara where protesters were gathering for a peace march, prosecutors said.
President Obama called Turkey's president, Recep Tayyip Erdogan, Saturday to offer condolences.
"The President conveyed his deepest personal sympathies for those killed and injured in these heinous attacks, and affirmed that the American people stand in solidarity with the people of Turkey in the fight against terrorism and shared security challenges in the region," The White House said.
U.S. & World
The day's top national and international news.
There was no immediate claim of responsibility for the attacks, Turkey's deadliest in years. Prime Minister Ahmet Davutoglu said there were "strong signs" that they were suicide bombings, according to The Associated Press.
The blasts came ahead of a planned political rally by labor unions and aid groups protesting the country's longstanding conflict with Kurdish militants, which erupted this summer after a three-year cease-fire.