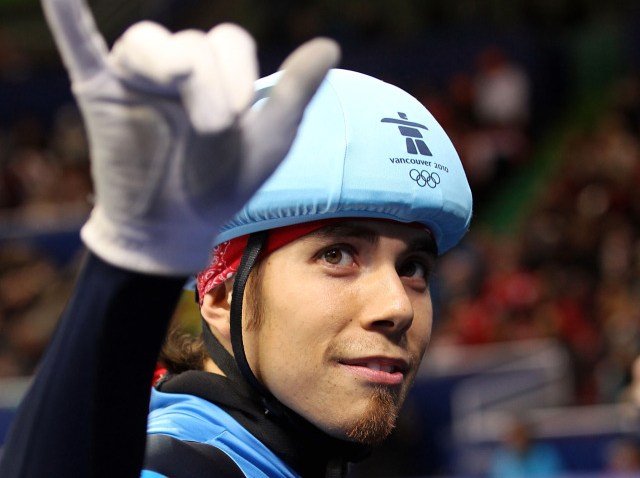 Eight-time Olympic medalist Apolo Ohno will be getting slimed Saturday as he joins a long roster of A -listers at the Kids' Choice Awards.
Robert Downey Jr., Katy Perry, Tina Fey, Steve Carrell, Chris Rock, Queen Latifah, David Spade, Jackie Chan, Lea Michele and Olympic snowboarder Shaun White will all be on stage to present prizes at Nickelodeon's 23rd Annual Kids' Choice Awards, hosted by Kevin James, according to People.
Musical performances will include Rihanna and Justin Bieber, but the highlight of the event may well come from Ohno who, with the help of WWE star John Cena, will attempt to set a new world record for being catapulted into some of Nickelodeon's signature green goo thanks to the Kids' Choice Awards Slime Slingshot.
U.S. & World
The day's top national and international news.
Miley Cyrus has earned the most nominations, for favorite singer, TV actress, movie actress and song, for "Party in the USA." Lady Gaga's "Paparazzi" and Taylor Swift's "You Belong to Me" are also up for the favorite song prize.
The awards are on at 8 pm on Saturday and are being broadcast from UCLA's Pauley Pavilion. Kids can vote on the 19 different categories, which include favorite movie actor, athlete, couple and reality show.