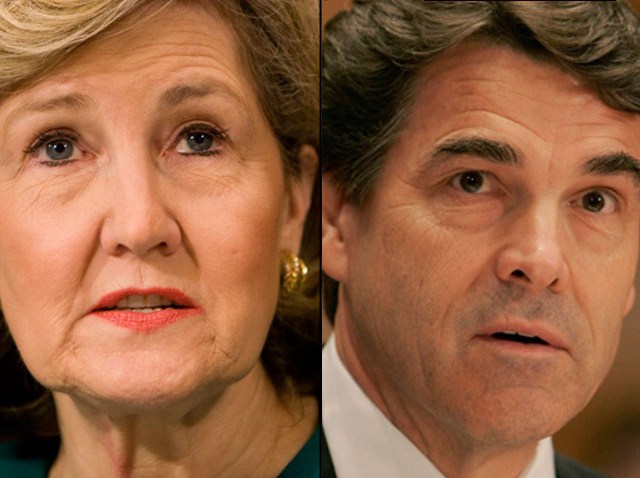 A Web site for U.S. Sen. Kay Bailey Hutchison contained hidden phrases -- including "rick perry gay."
Gov. Rick Perry's campaign is accusing the Hutchison team of being slanderous and of setting a negative and divisive tone.
The two Republicans are running for governor in next year's GOP primary.
U.S. & World
The day's top national and international news.
The Austin American-Statesman reported Thursday on the more than 2,200 phrases. The phrases contained two "Perry gay" references, according to the newspaper.
Hutchison spokesman Jeff Sadosky said Hutchison's campaign was not condoning the words and did not know thousands of people would be searching for them.
The campaign newspaper told the newspaper the two phrases containing "rick perry gay" would be removed.
Campaign officials said they bought a tool that generates the phrases to find out the most frequent Web searches using the two gubernatorial candidates' names.
The phrases, which are generated every hour or less, are supposed to help the campaign decide where to purchase Web advertising, the American-Statesman reported.
Lita Beck contributed to this report.
Copyright AP - Associated Press