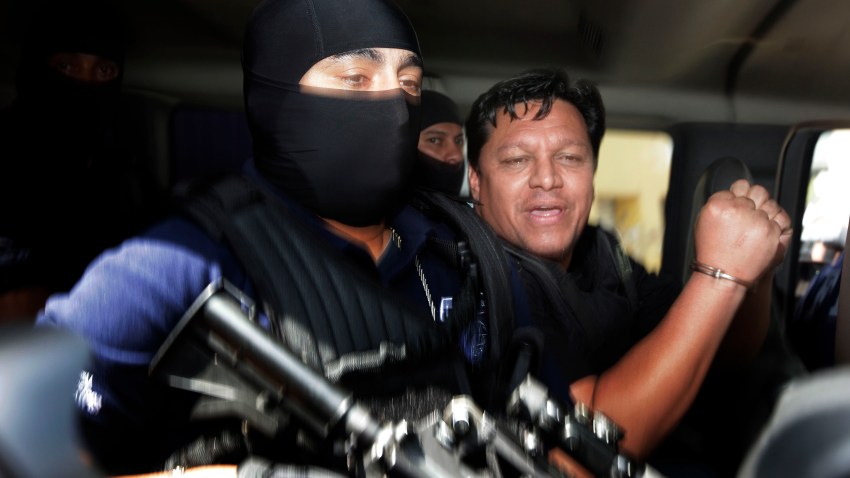 A Bolivian pastor who hijacked a Mexican passenger jet with a fake bomb will face charges of sabotage and kidnapping that could send him to prison for 43 years if convicted, Mexican authorities said.
Jose Flores, 44, said he was acting on a divine revelation when he claimed to have a bomb on the AeroMexico flight from Cancun Wednesday -- forcing the pilots to circle Mexico City several times before landing there. Once the plane touched down, an hourlong standoff ended when police raided the jet and freed the 110 passengers and crew members unharmed.
Flores, who carried a Bible during his bizarre act, said he wanted to warn Mexican President Felipe Calderon of an earthquake that would hit the country in 2012. The alleged fanatical pastor remained defiant after he was charged with the crimes Friday.
U.S. & World
The day's top national and international news.
"I am never going to regret it," Flores told Milenio Television. "My intention was to do good, to announce, without regard to my life or liberty, that we should join together and pray for the earthquake not to occur." He also claimed that he has been given divine revelations before that forcasted President Obama's election and Michael Jackson's death.
Get more: MSNBC