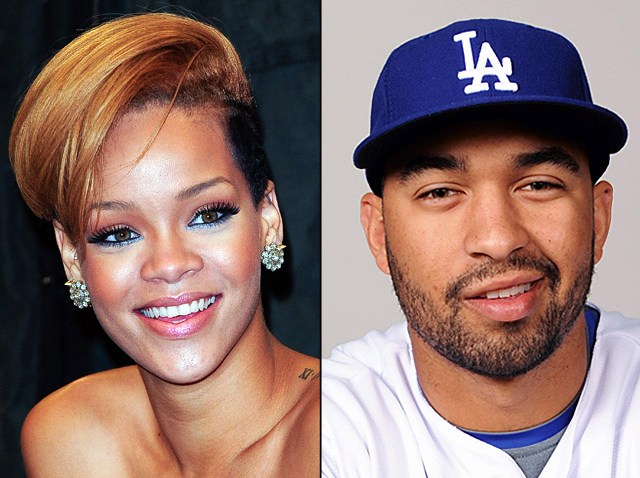 Rihanna's rebound man is Los Angeles Dodgers star Matt Kemp, according to People.
"Rihanna wants the world to know that she is happy with Matt," an insider told the magazine. The pair is on vacation at a luxury resort in Cabo San Lucas, the mag reported.
The pop star, who was dating bad boy Chris Brown a year ago, also spent New Year's with Kemp in the Middle East, where she performed in Abu Dhabi on New Year's Eve, according to HollywoodLife.com.
U.S. & World
The day's top national and international news.
"Rihanna and Matt are starting to get serious," HollwoodLife.com quotes an insider as saying. "Rihanna likes him because he's such a gentleman…and super sexy!"
The pair was spotted at the Mexican resort, sharing in loving embraces and gropes by celebrity photographers.
They "couldn't keep their hands off of each other," an eyewitness told People.com, adding that the pair "kept kissing while gazing out over the ocean."
Rihanna, 21, and Kemp, 25, were introduced by friends in November and have been spending a lot of time together since, sources told People. "Rihanna wants the world to know that she is happy with Matt," People quoted an insider saying.
Kemp's agent, Dave Stewart, stopped short of confirming the relationship but hinted that the pop star and slugger have had a spark.
"They've only had a few opportunities to be together, but those times have been fun," Kemp's agent, Dave Stewart, told People.
Rihanna has not been seriously linked with anyone since she infamously broke up with Brown after an ugly incident last February where Brown admitted to beating her in a rage.