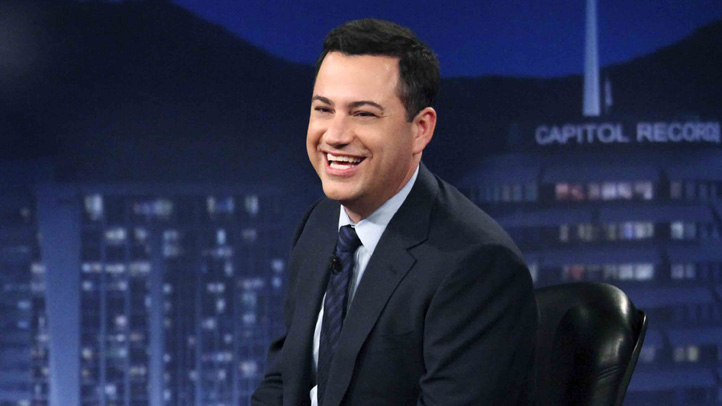 After the 2012 Oscars "The Jimmy Kimmel Show" debuted a trailer for a film that Kimmel called, "The greatest picture ever not made." A parody of the best films of the year, 20 million YouTube views later all but confirmed a sequel.
This year's version is even bigger and badder than the original and successfully mocks the best films and pop culture trends of 2012.
"Movie: The Movie: 2V" shows a world in utter chaos. When lustful vampires, zombies, werewolves and everything else attack, a Sexpocalypse threatens life as we know it. Amid the emerging doom, Kimmel (mocking Samuel L. Jackson's Nick Fury character from "Avengers") assembles his team.
U.S. & World
The day's top national and international news.
The main group of heroes consists of: Jessica Chastain (in a super sexy leather costume a-la Black Widow, from "The Avengers"), "The Office's" John Krasinski as "The Shrimp," a man who becomes a hero after he watches his family get killed in front of him, has battery acid thrown on his face and is bitten by a radioactive shrimp, and Bradley Cooper as "Handsome inspirational teacher from a low-income public school."
The film's blockbuster status is confirmed with a song from Bruno Mars, who nearly stops the Sexpocalypse all by himself. If that wasn't enough, the trailer's suggestive CGI effects of Matt Damon "eating a sandwich" place it in a technical category all by itself.

Add in some Broadway-inspired music, a breakdancing scene and Channing Tatum's crotch, firing some type of monster-killing beam, and "Movie: The Movie: 2V" has it all.
The trailer also features Oprah Winfrey as president of the United States. In one of the trailer's funniest moments, Winfrey, too busy to deal with the likes of Kimmel, hangs up on him.
"She's probably busy," Kimmel says after the snub.
Watch the Trailer Below: