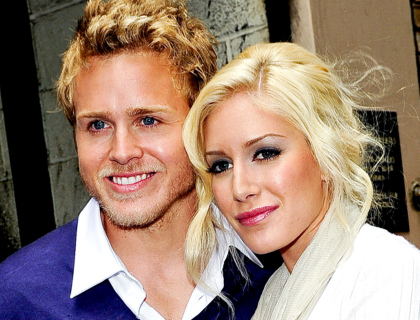 Reality just administered a lethal bite to Speidi.
Heidi Montag, whose court filing for legal separation from hubby Spencer Pratt two months ago was laughed off as a publicity stunt by many of the pair's ex-"Hills" castmates, has made the split official.
"The couple has agreed they would like their divorce to be finalized in a timely manner in an out of court settlement," Montag's rep Jodeane Farell told People. "Both parties are amicable with each other and over the possibility of finalizing their divorce."
U.S. & World
The day's top national and international news.
It didn't take long before Pratt weighed in with his take on breakup.
"Well, some say if you can't handle the heat get out of the kitchen. Heidi couldn't handle King Spencer's fame so she got out of the marriage," Pratt told Usmagazine.com.
The reality pair who called themselves "Speidi" shot to fame on MTV's "The Hills" and wed in April.
Along the way they starred on NBC's "I'm a Celebrity…Get Me Out of Here!!!," and co-authored the tome "How to be Famous."
Following Montag's decision to undergo 10 plastic surgeries in one day earlier this year, the 23-year-old reportedly fired her hubby as manager and has been concentrating on pursuing a signing and acting career.
Despite her efforts, Time magazine contributor Joel Stein selected Montag for his "Least Influential People of 2010" list.
Pratt said earlier this month that it was his decision to split from his wife.
"We love each other but I'm a famewhore and I'll never grow out of it," Pratt told People.