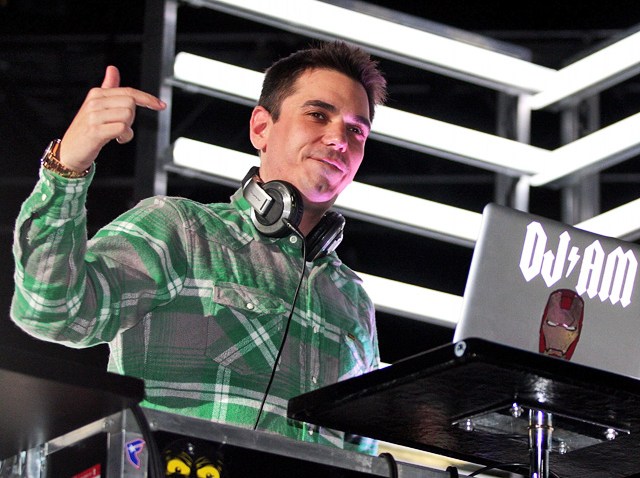 DJ AM's memorial service last week in Los Angeles was kept private, but a leaked tribute video from the ceremony featuring the celebrity disc jockey with friends, family and loved ones has made it onto the Web.
The video shows DJ AM, real name Adam Goldstein, having fun in photographs with ex-fiance Nicole Richie, girlfriend Hayley Wood, fellow plane crash survivor and musician buddy Travis Barker and celebrities like Wilmer Valderrama, Samantha Ronson and Kobe Bryant.
It was played at the 12-step themed remembrance service held at the Palladium in Hollywood Thursday, which honored the life of Goldstein, who died in late August of an apparent overdose.
The video ends with DJ AM quoting his mother's advice -- to spend your life pursuing your passion.
"My mom always said you want to be happy in life, find something you love to do so much, you'd do it for free, then find somebody to pay you for it," he says in the video.
Goldstein was found with a crack pipe near his body and reportedly swallowed OxyContin pills before his death. He was a recovering drug addict who miraculously survived a plane crash last year and had resumed taking painkillers after the accident.